Tilkka Meadow forms a natural extension of the play park and comprises also the forested area on the western bank of Pikku Huopalahti and the shorelines along the Mätäpuro creek from the Tilkantori waterfall to Korppaantie street. The meadow is ideal for both relaxing and active recreation, and the hills are ideal for mountain biking.
The name "Tilkka" appears throughout the Pikku Huopalahti district and refers to a small plot of farming land. The name was adopted by the local hospital already in 1907.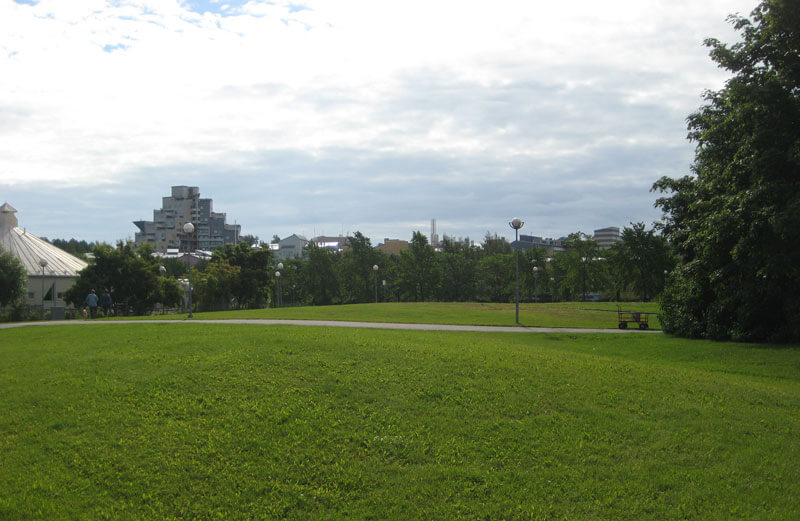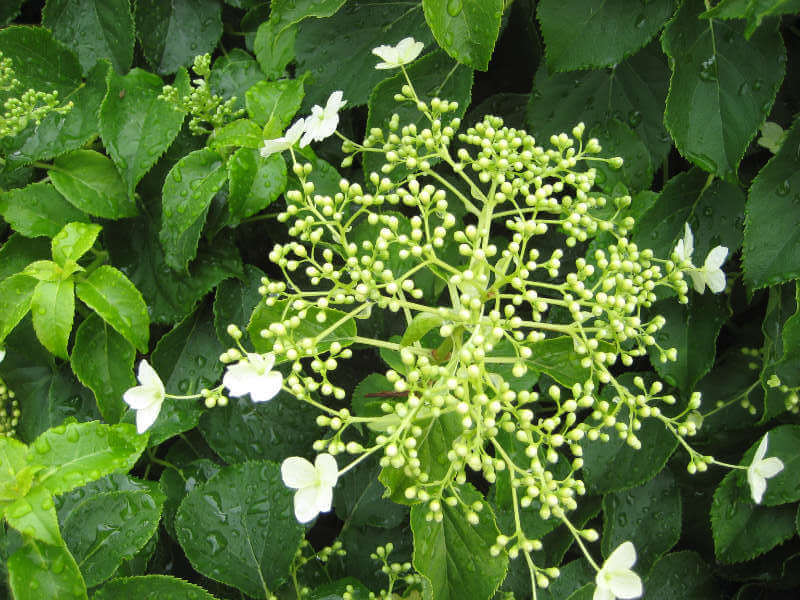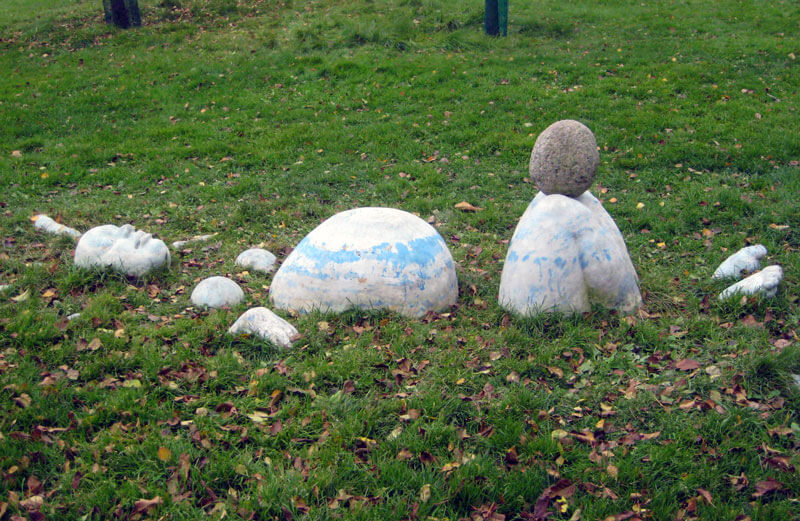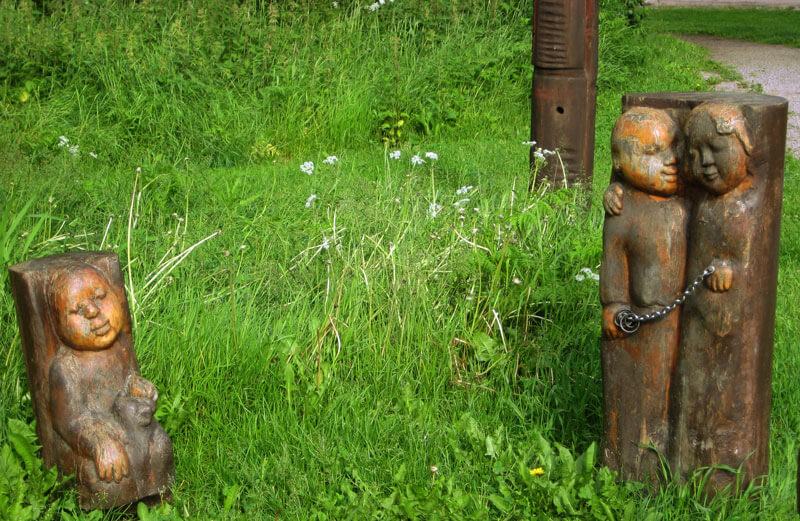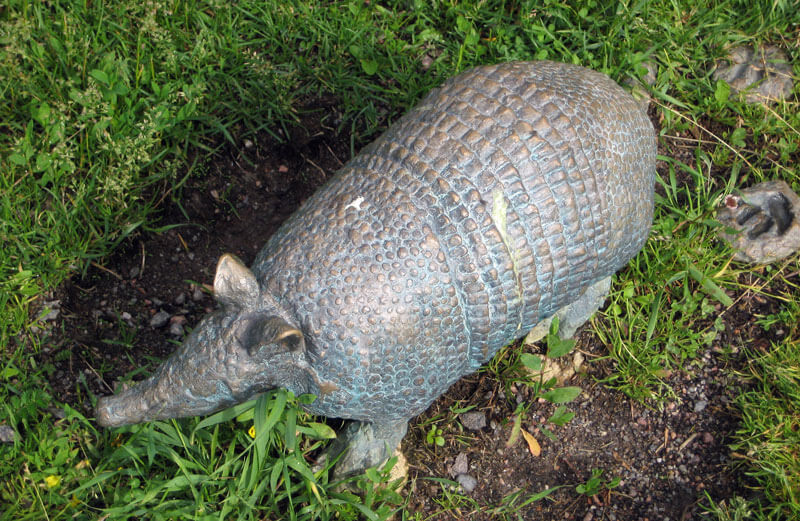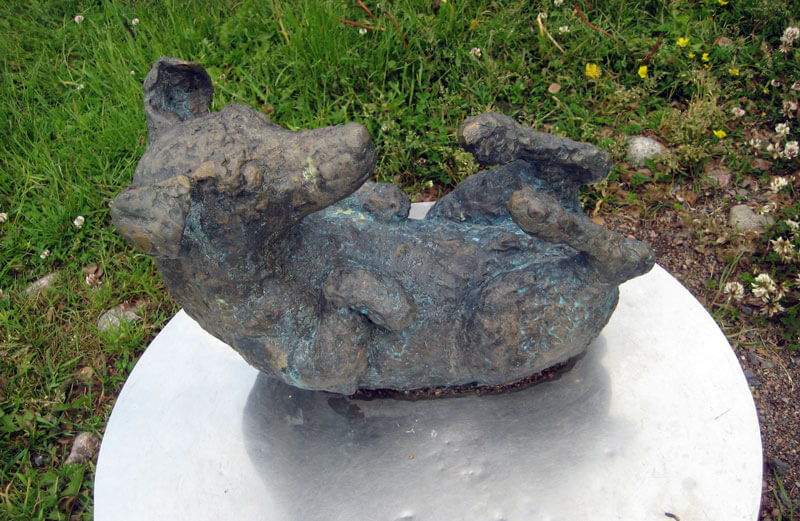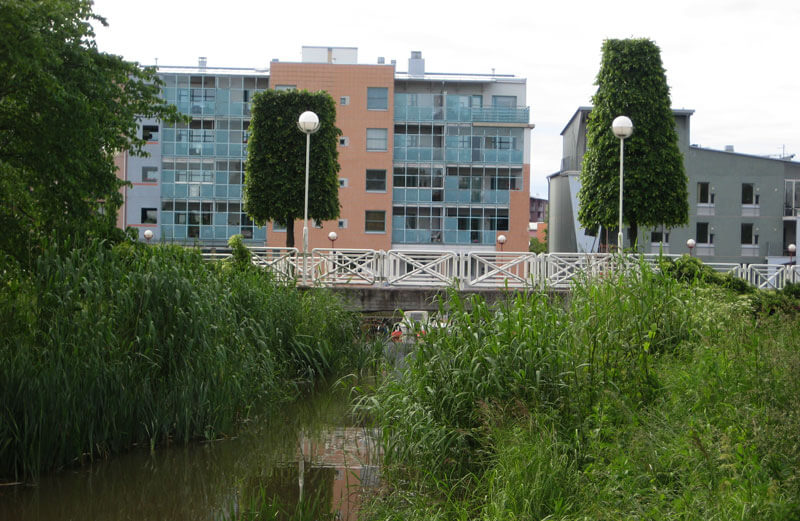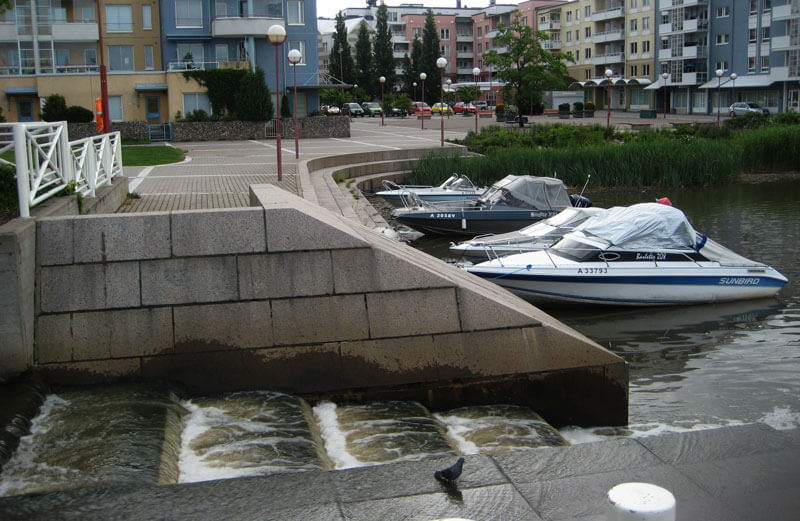 A special attraction in the meadow is the Flower of Life Artpark designed by artist Sanna Karlsson-Sutisna. The art park features the artist's sculptures and continues to grow with each year. Most of the sculptures have been carved out of wood, but there are also bronze animals and a ceramic Mother Earth. Visitors are welcome to touch the sculptures!
The Mätäpuro creek flows into the Pikku Huoplahti bay and is famous for its trout, which somehow manage to rise up over the Tilkantori waterfall, which was not originally designed as a fish ladder. The fish then continue up under the Vihdintie main road to spawn in Kauppalanpuisto park. They have even been known to rise as high as the Maunula district!