Viiri is one of 73 play parks in Helsinki. It forms part of Tilkka Meadow and Korpas Park. Mikko Koivistoinen, Park Designer at the Public Works Department, designed the play park based on the ideas of local children. The result was "Play Street" (Leikkikatu) lined with various activities: swings, a mountain bike track and climbing frames. There is a large lawn for playing on, and flowering cherry and crabapple trees, Siberian fir trees and shrubs provide both protection and esthetic appeal.
An amphitheatre was built by popular demand and serves as a grandstand for park festivals and as an eating area when the City of Helsinki provides free meals to children in summertime. This local tradition dates back to the Second World War and has remained part of Helsinki's unique childcare culture ever since. Children bring their own plates, spoons and sandwiches, so there is no waste or dishes to be washed by the park's personnel. The food served is generally soup or stew, which is transported to the play park while it is still hot.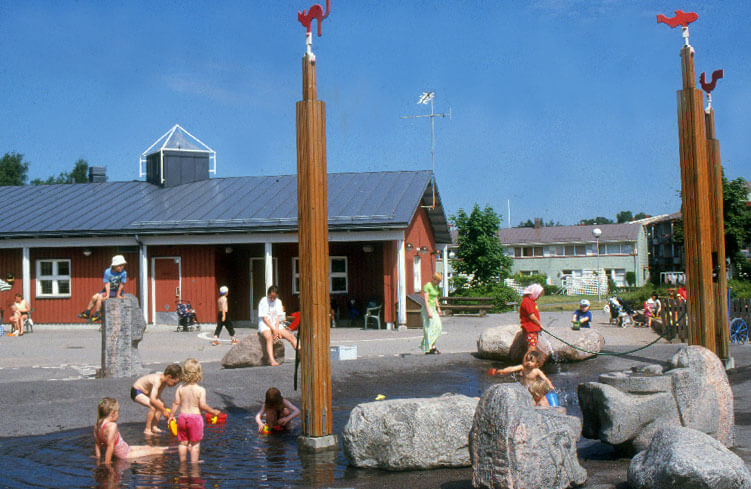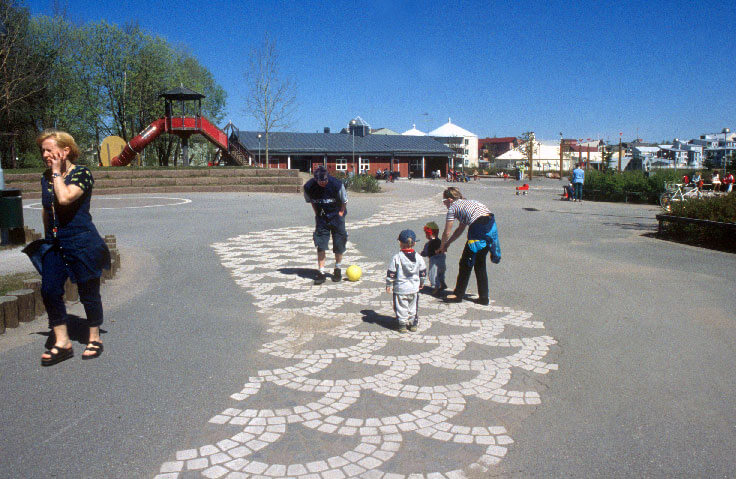 Viiri Play Park also has a shallow paddling pool with warm showers. Around the paddling pool and behind the main building are stone troll sculptures by Juha Brusila. A children's art wagon has also been located in the main yard since 2000.
Outside the main play area, Viiri is a wild and natural park. Next to the main building, a red cottage, is a fun adventure forest, behind which is an exciting jungle of shrubs that provides access to the floating jetty on the Korppaanoja pond.
The play park is run by three supervisors who are employed by the City of Helsinki, and activities are also planned and carried out by local residents. One of the local initiatives is a self-service café. Around 200 visitors a day use the play park in summertime. Viiri is an active member of the Green Flag environmental education programme, the aim of which is to reduce waste and promote moderate consumption and a sustainable lifestyle.