Kerttuli Park is situated in the Herttoniemenranta district in a chain of small parks along the Rouvienpolku "ladies" path. Kerttuli Park is the most functional of these small parks. The park had to be designed to be as efficient as possible, as there is little space around the residential buildings and many activities had to be located in this neighbourhood park.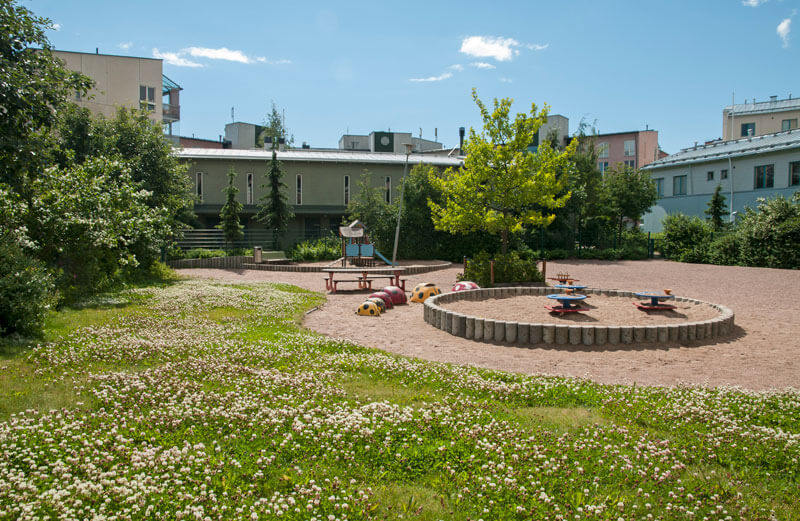 The new residential district is home to many children, yet there is little space around their homes for ballgames and healthy exercise. A play area was accordingly built in the park for these kinds of activities. During daytime the park is used by the local daycare centre, so it is enclosed within a high fence. The park has swings, a climbing frame and slide, a sandbox, spring riders and fun ladybird sculptures, as well as benches and picnic tables.
A multilayered "green zone" has been planted around the apartment blocks with lots of trees and shrubs, also along the Rouvienpolku path that frames the lawn to the west.