Margareta Park is partly in the form of a public square, with a large paved section along the eastern edge by the road. The square is separated from the road by a line of trees, streetlights and benches. Trees were also planted around the square and interspersed with shrubs. Next to the square is a small gravel area that is ideal for playing pétanque and other park games.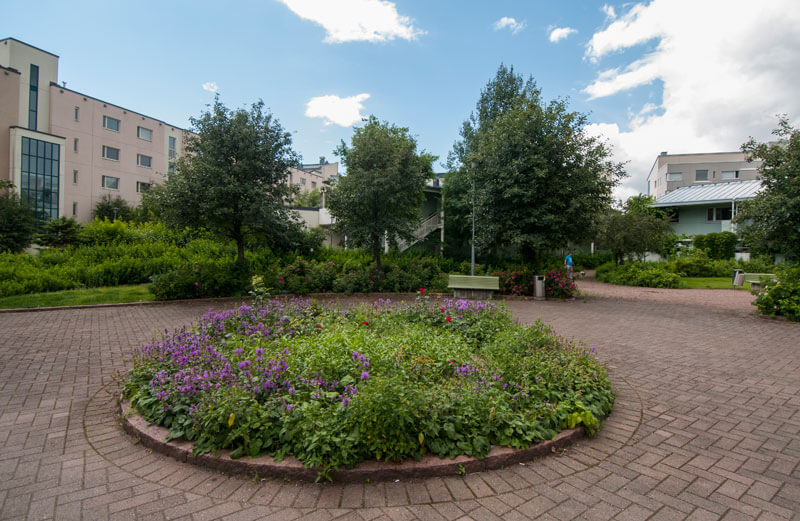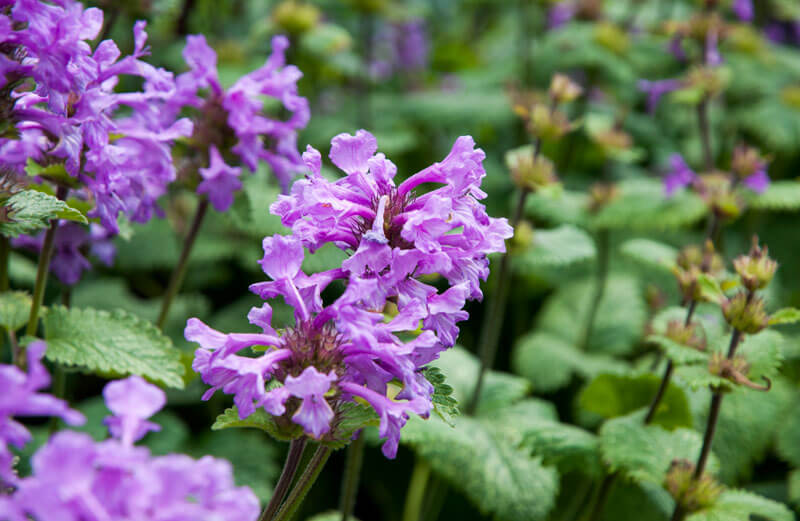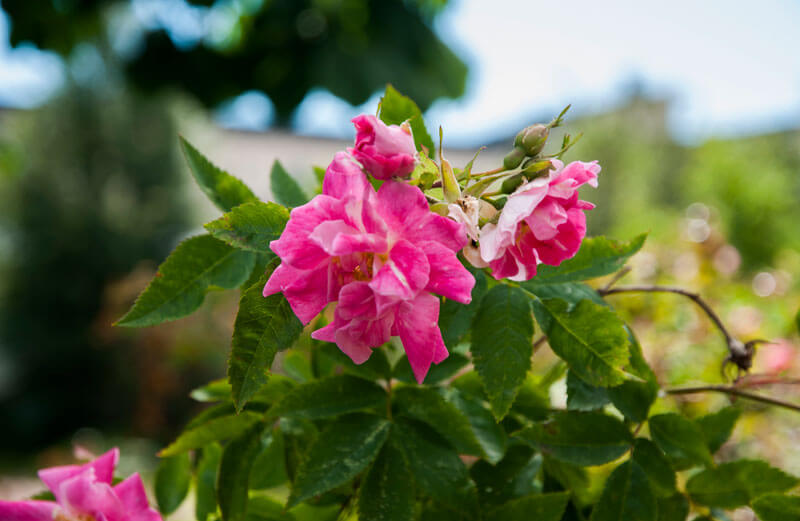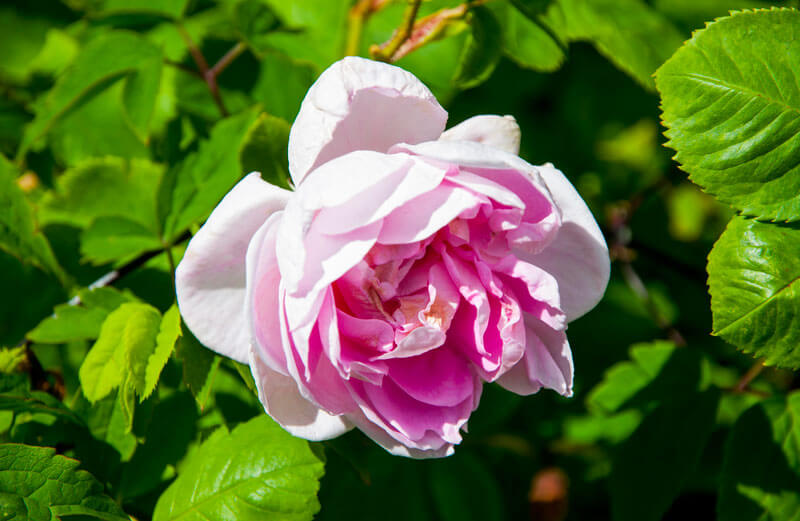 The trees around the square are Swedish whitebeams (Sorbus intermedia). Other small flowering trees and a few horse chestnuts have been planted along the edges of the park.
There are also several types of shrub roses, including traditional Finnish roses (mökinruusu, mustialanruusu, suviruusu and valamonruusu). Foreign varieties include the Hurdal rose from Norway and John Cabot and William Baffin roses from Canada. You can also find a Rudolf (Rosa rugosa) and a Maiden's Bush (Rosa alba). Among the shrubs, groups of perennials have been planted.