Ullas Park is situated on the northern shore of Pikku Kallahti bay, between the new residential buildings along Leikosaarentie road and the water. The park is bordered to the west by Kallvikintie and Kallahdenraitti. The park was renovated in the 1990s and has become an extremely popular shoreline park. The park is named after the red Villa Ullas, which was built in the mid-1800s and serves today as a café.
The park is in the style of a woodland garden with mixed forest, including dry peaty forest dominated by pines in the northern section. The intersection of the paths forms a small square in the forest in which heather, microbiota and midsummer roses were originally planted. Unfortunately, the plants were popular among urinating dogs and did not survive.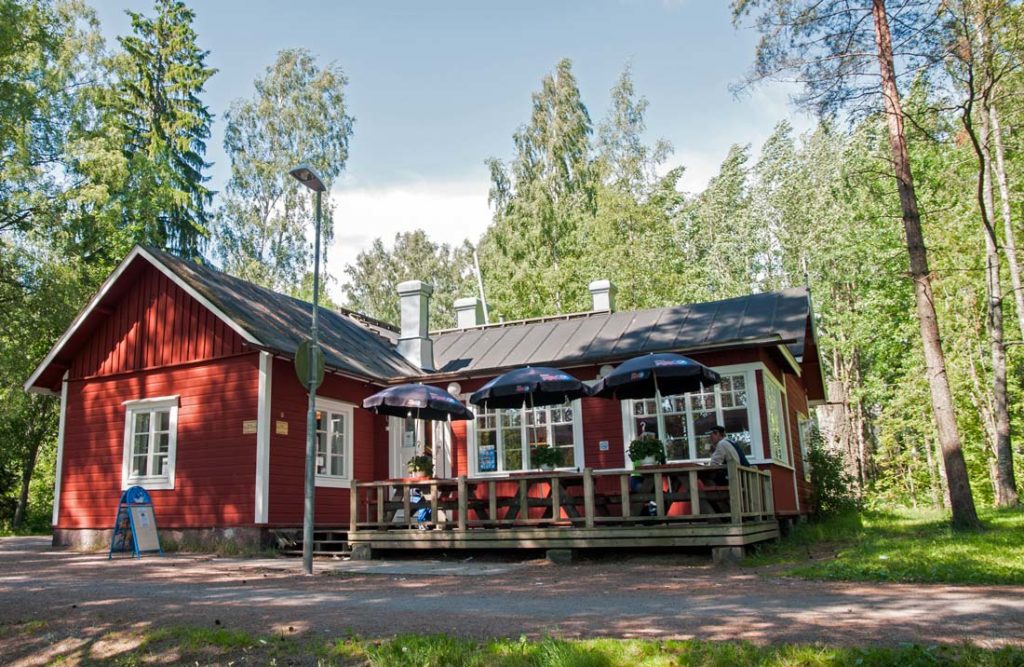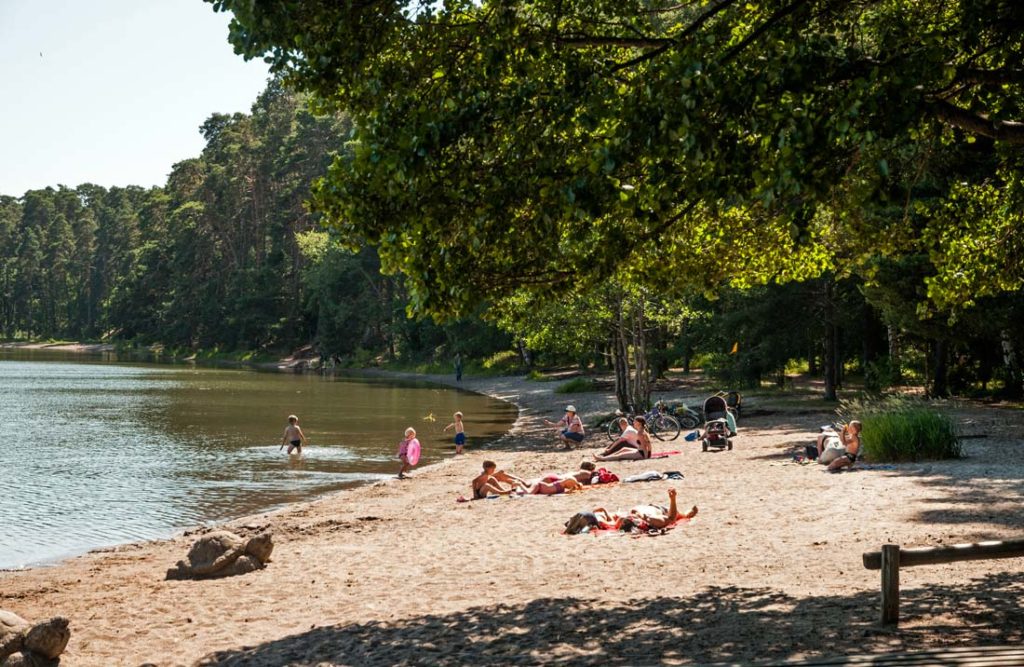 Closer to the shore the ground is wetter with birches, spruce and pine growing in the mixed forest. Next to the water is a meadow in which alder grows in places. The ground is covered by a thin layer of forest litter that is very sensitive to wear. Inside the park are old villas and outbuildings. The villas are surrounded by gardens of varying sizes. Tenants are responsible for the upkeep of their own villas.
One of the historic villas now houses a charming café, Villa Ullas, which is run by the Work Guidance Unit of the Social Services Department. The café is open year round from 10am to 4pm.
New apartment buildings have been built near the park. Pedestrian and cycle paths cross the park leading to the local school, the Kallahti Ridge Nature Reserve and the Kallahti swimming beach.
In the northeast section of the park next to the daycare centre is a playground, and there is also a dog park in the forest. Recreational areas with grills and piers can be found along the shoreline path. You shall have your own barbecue coal with you if you if you intend to barbecue at the provided barbecue places.
If you want to enjoy splendid scenery along the ridge, then it is worth cycling through the park and then taking a refreshing swim at the Kallahdenniemi swimming beach.