"Sand Yawl" Park connects the Kallahti residential district in Vuosaari to the sea. As the name of the park suggests, the shoreline consists of a former industrial area and piers. The narrow park is bordered by a road, Hiekkajaalanranta, with apartment buildings to the north. The park is named after the type of ship that was once used to transport sand, which was used especially by the company Saseka Oy to manufacture porous concrete blocks under the Siporex brand name.
When the factory buildings were decommissioned, students from the University of Art and Design Helsinki invited to brainstorm what relic of the area's industrial past could be left to reflect its history. As a result, the factory was not entirely demolished. Instead, students and architects used the old foundation for the sand silo and the concrete supports for the conveyor belts to create a massive work of environmental art that symbolises a pier.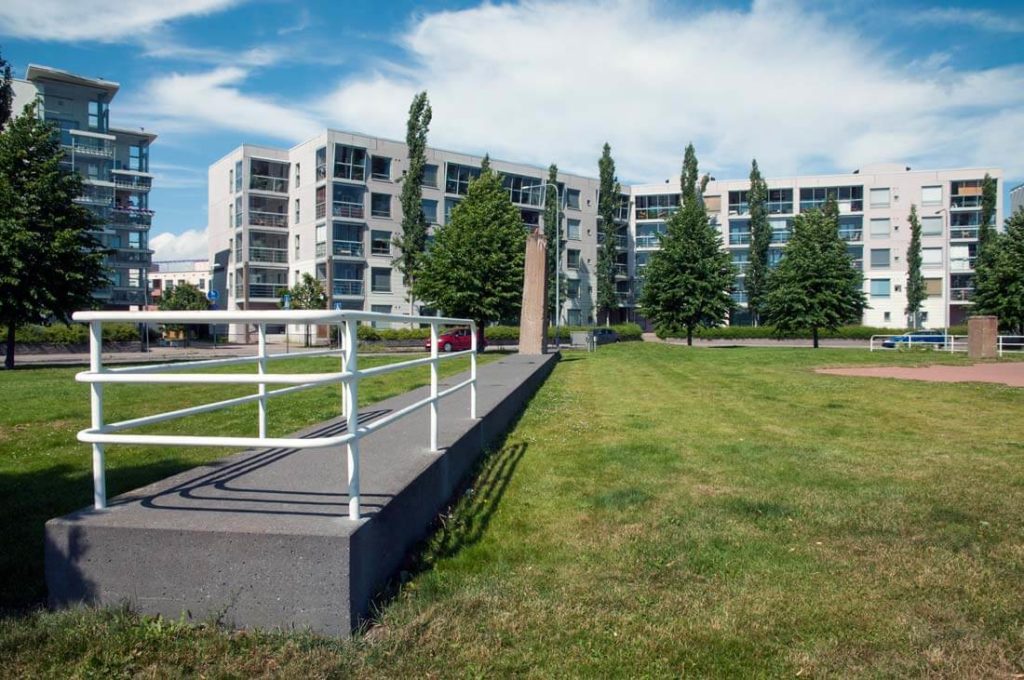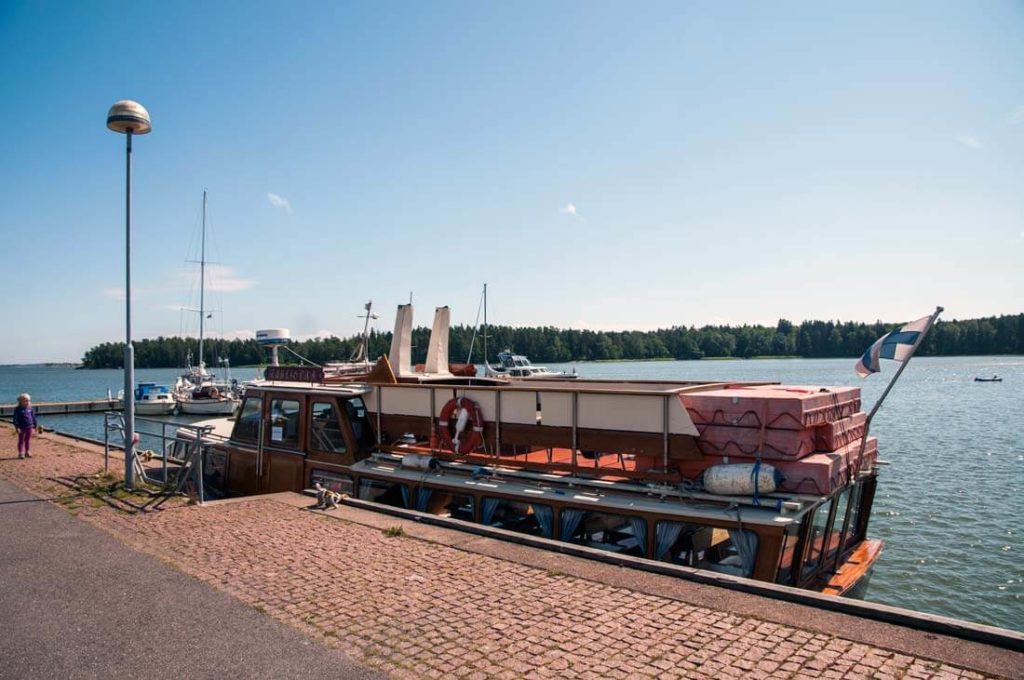 On either side of the shoreline park, new piers have been built in connection with two small squares: Kalkkihiekantori ("Sand-Lime Square") to the west and Hiekkalaiturintori ("Sand Pier Square") to the east. The park forms a narrow strip that connects the piers and squares, with an embankment running along the water's edge that has a pedestrian and cycle path, as well as additional boating piers. A ferry to the popular recreational island of Kaunissaari departs from the shoreline.
The lawn along the park is separated from the street and squares by rows of planted trees. Terijoki willows and shrubs have also been planted along the embankment, including an Eastern sandcherry (Prunus pumila var. 'Depressa') that thrives by the water. The black rock along the waterfront is gabbro, which is found naturally in Vuosaari.