The parks in Pikku Huopalahti are quite natural and open, like Korpas Park. It is a great place for long hikes or just strolling around, watching the seasons change or seeing the gardeners at work in the allotment gardens. The park is named after an old farmhouse that was owned by the king's bailiff Anders Korp in the 1500s.
Entry to the park is via an arched gateway by Lapinmäentie street. In front of the gateway is a round plaza with an arrangement of perennials, and yews and thujas grow by the gateposts. To the right of the gateway are allotment gardens, and to the left is a playing field behind shrubs and trees. The gardens and playing field existed already before the park was designed and were retained as such. The allotment gardens are surrounded by Terijoki willows, which also divide the four recreational areas behind the gardens. The recreational areas have benches and perennials in oval flowerbeds. Geraniums, daylilies and thoroughworts blossom splendidly in the park.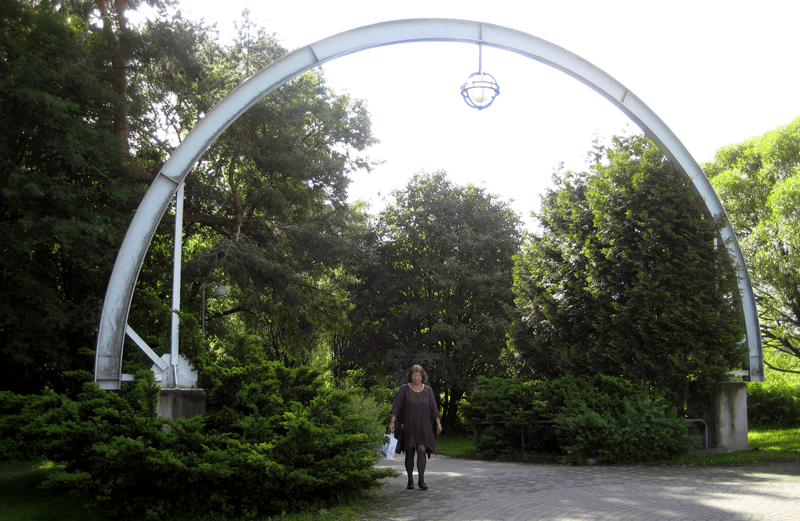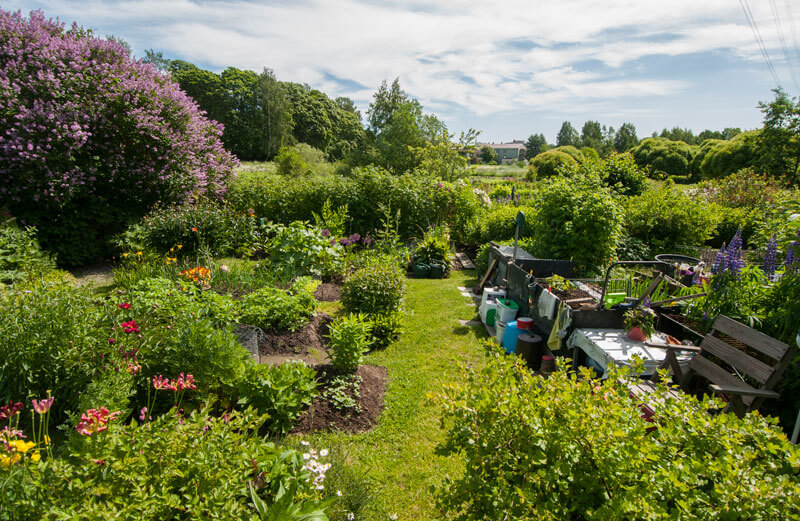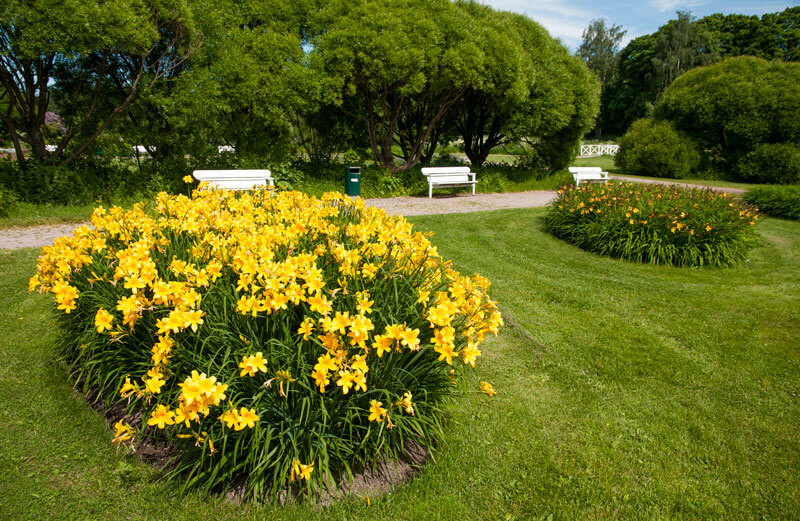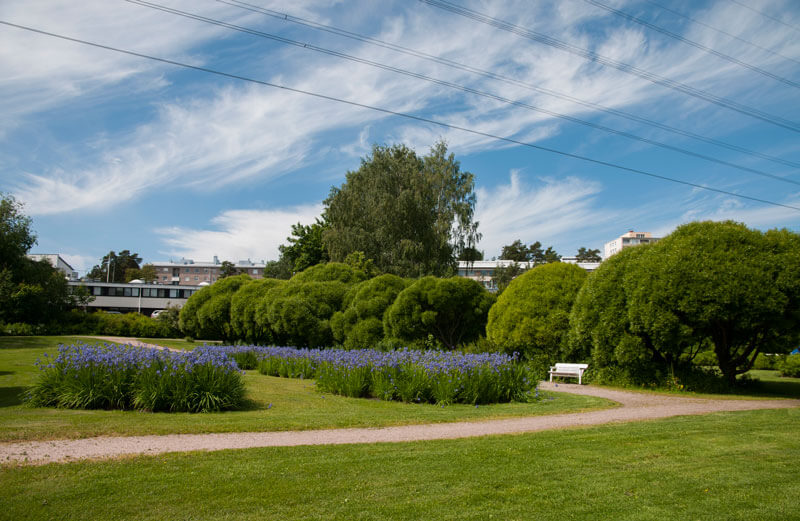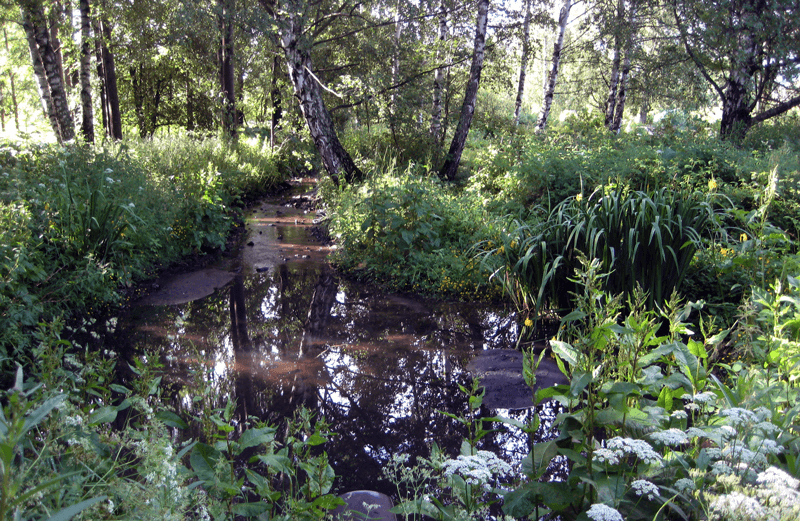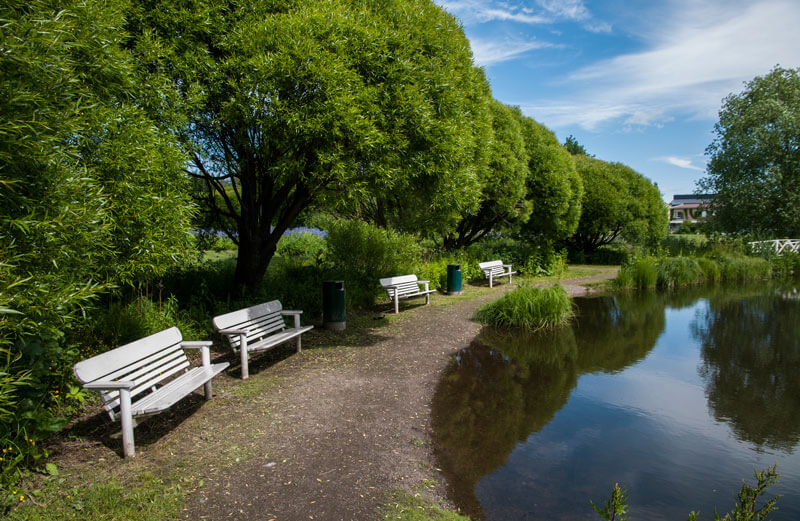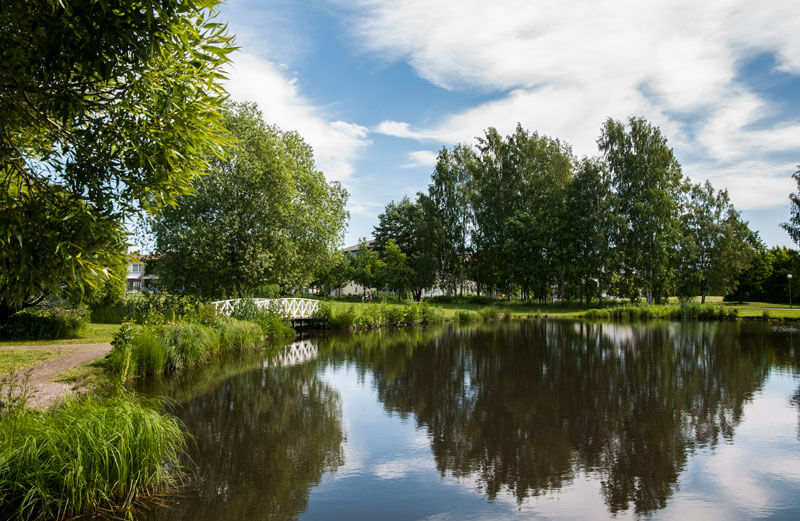 A small stream runs through the park and is fed by storm water from the Etelä-Haaga district. The meadows beside the stream have been kept in their natural state. The stream flows into an oval pond and then onwards along a wider stream and a natural pond to the Pikku Huopalahti bay. The areas beside the pond are popular places for picnics and recreational activities, such as throwing frisbee.