When the new play park building was completed in Maunula Play Park in 1998, the building's location created a lot of pressure to rearrange the entire play park. Accordingly, the City of Helsinki's Parks Department commissioned the landscaping design company Maisema ja Ympäristö Oy to draw up plans. The design was the result of close collaboration between the Parks Department, Social Services, the Town Planning Department, and represents of local residents and users of the park.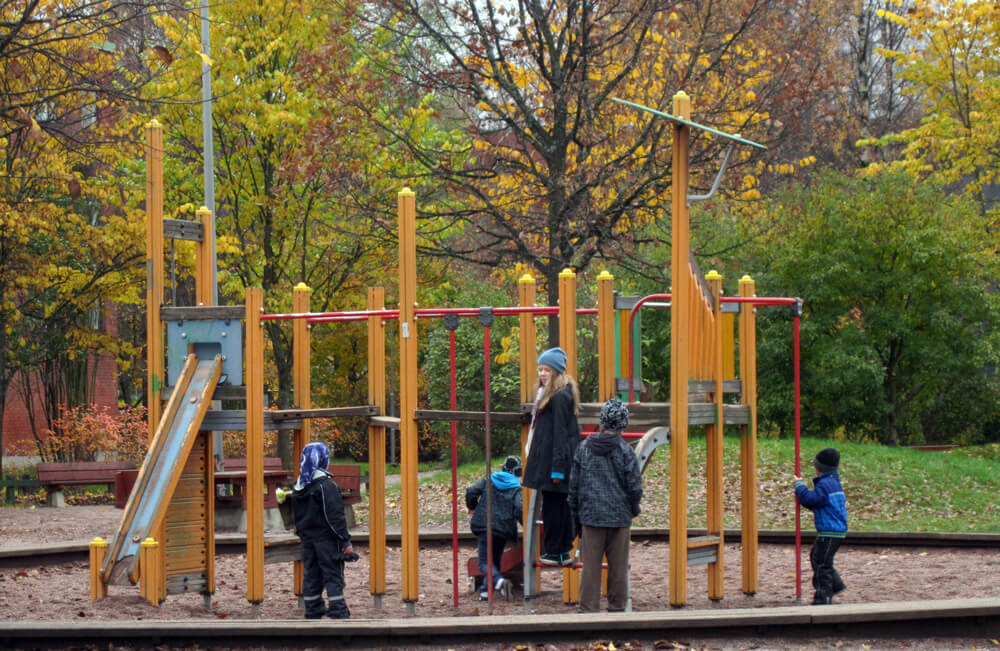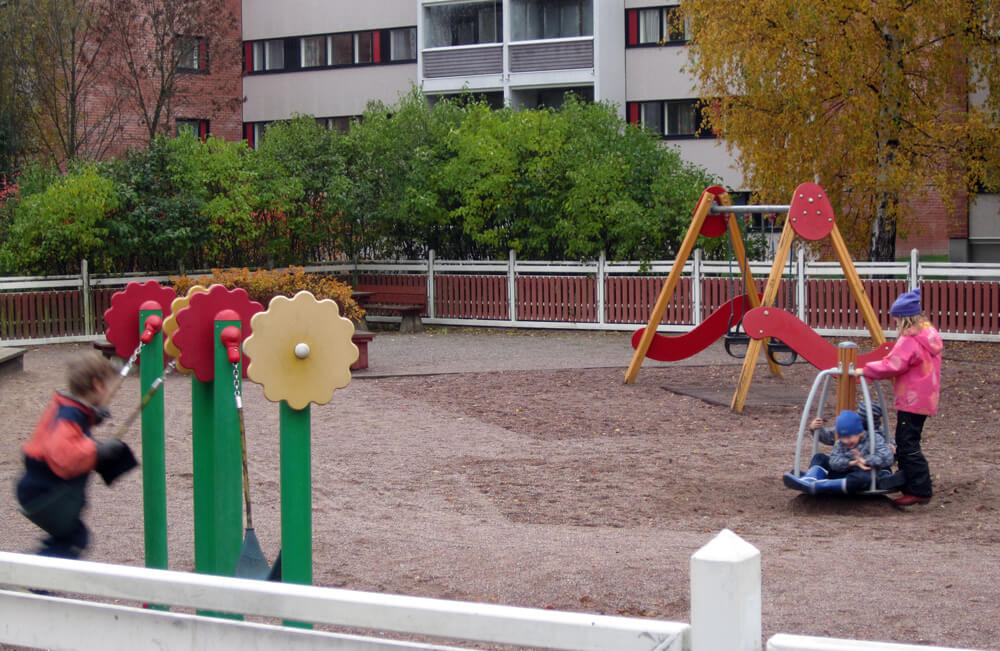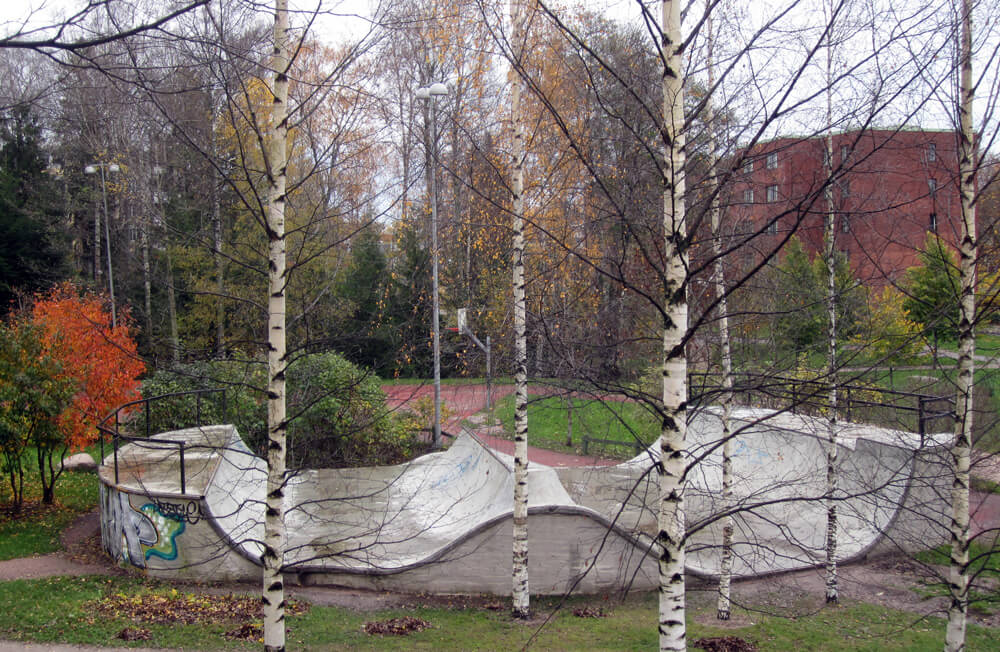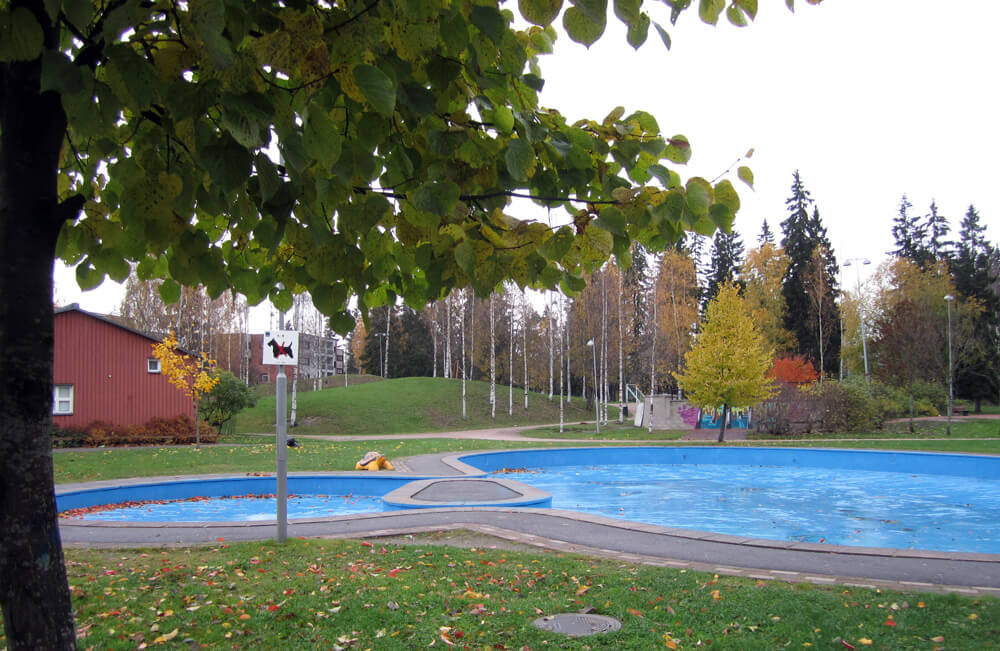 Based on the new design, the playgrounds were moved to the immediate vicinity of the new play park building. A separate fenced off playground was created for small children between the ages of 0 and 4, while a more open play area was created for older children between the ages of 3 and 10. Canopies make it possible to use the play park in any weather, and young people also gather under the canopies in the evenings. With these young people in mind, an impressive new concrete skateboarding pool designed by a professional skateboarder was built in 2012.
The large paddling pool is divided into two sections for younger and slightly older children. There are also two playing fields and a winter skating rink nearby. Behind the play park building are "Teletubby hills" that can be used in wintertime for sledding. There is also a fun rope slide between the hills.
The play park has a diverse selection of plants, including cherries, Manchurian cherries and Amur maples, in addition to the more traditional birches and pines. The different sections of the play park are also divided by flowering shrubs and conifers.