This green area was designed in connection with the development of the Töölö district around the same time as other local parks. The plans bear the name of then-City Gardener J.E. Blomqvist, who later used the Finnish surname Aranko. Writers Park was so named in 1956 after the streets named after the authors Mikael Lybeck (1864–1925) and Karl August Tavaststjerna (1860–98).
The park comprises several sections. The section beginning from the children's hospital has benches, flowerbeds and flowering shrubs and was named after renowned Finnish pediatrician Arvo Ylppö (1887–1992) in 1987 on his 100th birthday.
The next sections comprise a playground and playing field. The playground was renovated in 2009, when it was moved further away from the main street (Topeliuksenkatu) to make it safer for children to play in. The flat sandy playing field is surrounded by thick hedges and trees. In summertime the field is used for ball sports, and in wintertime it is transformed into a skating rink.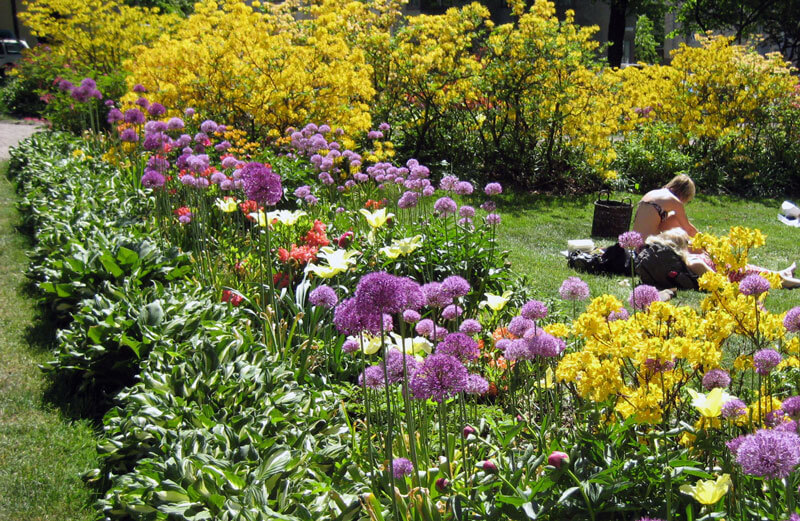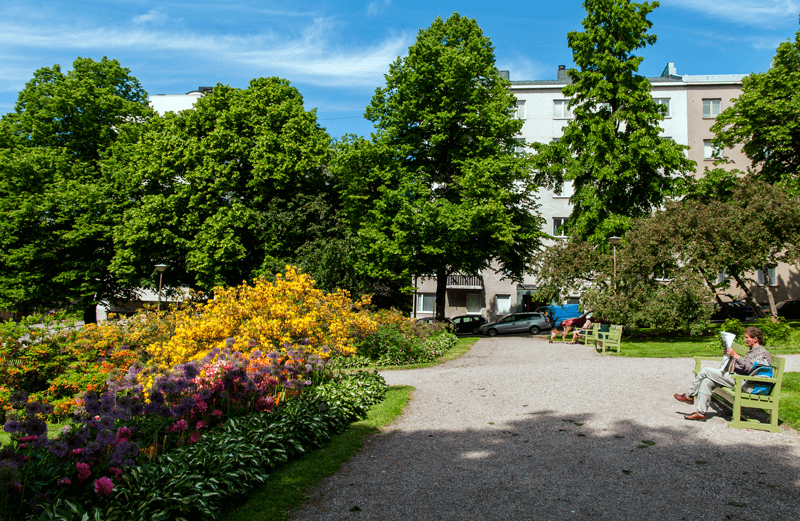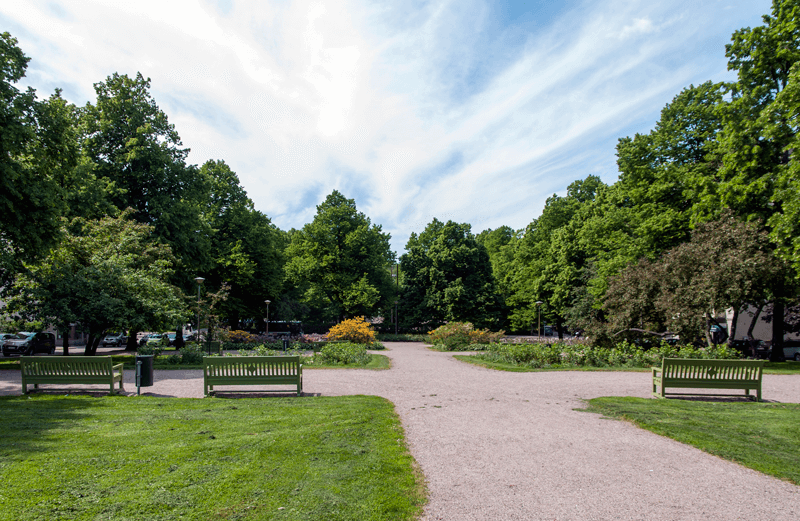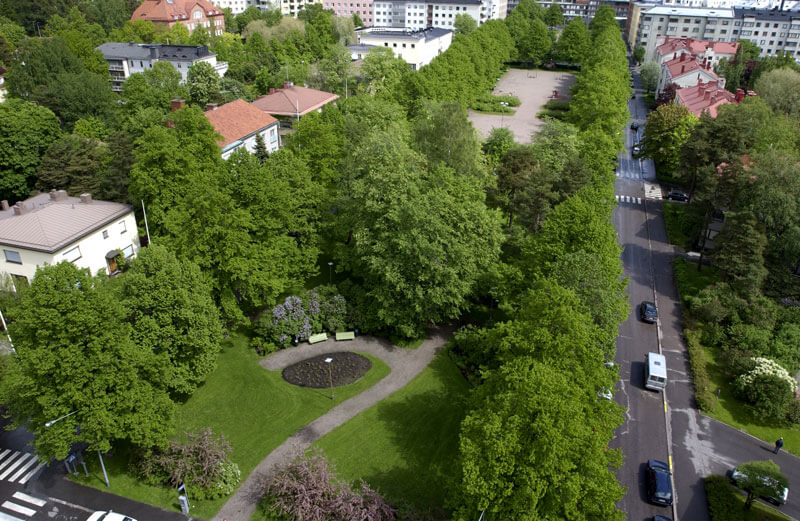 The chain of green areas rises after Topeliuksenkatu up to the next street, Minna Canthin katu. This is the prettiest section of the park, offering a splendid view back towards the children's hospital.
Low shrubs and flowering plants line the paths on the slope. In springtime bright yellow and orange azaleas flower along Topeliuksenkatu. With its sunny slope, the park is very popular among locals.
The park also boasts fine crabapple trees. When the Public Works Department carried out a survey of the city's apple trees, four crabapple trees were found to have exceptionally dark flowers. The species was subsequently named "Kirjailija" after the park in which it was found. The best time of the year to visit Writers Park is in spring, when the azaleas and crabapple trees are in bloom.
In August 2010 the Finnish bookstore and publishing industry donated 12 poetry benches for the upper section of the park. The benches have plaques engraved with aphorisms and poems.