The extensive recreational area of Vuosaari hill includes a meadow area of 53 hectares and the surrounding forest. It is part of a green area important to East Helsinki, which also includes the Uutela forest area, Vuosaari Golf as well as the nature conservation areas of Mustavuori and Porvarinlahti.
The western part of Vuosaari hill consists of a rehabilitated landfill site, and the eastern part is a soil fill area. The entire meadow area has been built as a comfortable and diverse natural oasis that attracts people and animals. The high summit of Vuosaari hill provides tremendous views of the sea, forest and city.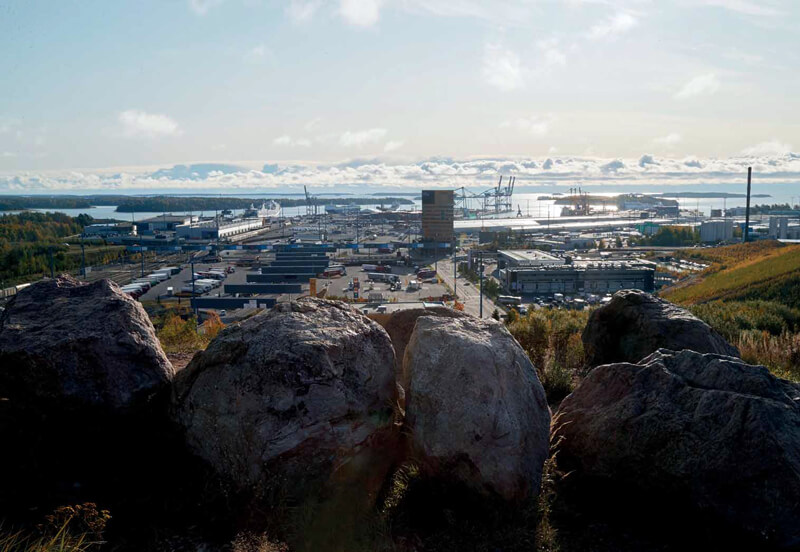 Vuosaari hill has various meadows, some of which are gravel-surfaced, sunny and dry, whereas others have plenty of flowers, and most of them grow tall. Beautiful stones diversify the landscape, and piles of rock and stone walls have been built along some roads. On the ridge, you can admire the spectacular juniper heaths with various types of junipers. Raspberry bushes grow on many slopes. The groves are lush, wooded oases offering some protection from the wind.
A wide range of routes leads to impressive landscapes and diverse nature. The routes consist of service roads and smaller paths with parts that are difficult to walk in places. These are not suitable for pushchairs, for instance.
In addition to plants, there are many other organisms in the area, such as buzzing insects, chirping birds and shy reptiles. Disturbance to vegetation and animals as well as erosion can be reduced by staying on the paths.
The nature of Vuosaari hill is presented on two nature trails with signs.