This park is situated on the south side of the canal in Jaalanranta. The design of the park was based on the plans for Jaalanranta drawn up by Juhani Pallasmaa Architects.
The park is characterised by its natural granite, which gives it an archipelago feel. It has been designed to be used by people of all ages. The large playground in the park is shared by local daycare centres, park nannies and the public and can be divided into separate sections or used as one big area. The playground is separated from the playing field by a pergola. The lighted walking path along the side of the playing field can also be used by spectators.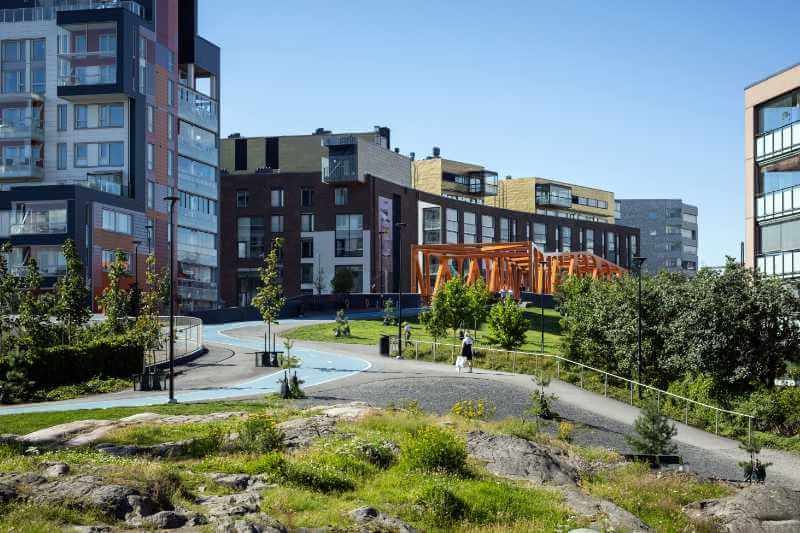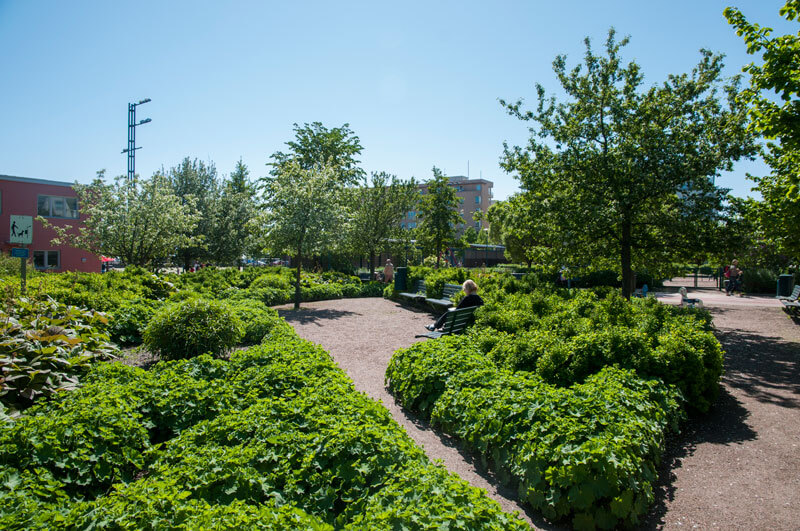 A quiet area can be found in the northern section of the park with flowerbeds arranged with shrubs. Originally blue flowers were used to symbolise the maritime history of the area, but unfortunately the flowers have not thrived and other varieties are being tried.
A key design element in the park is a line that crosses the park and marks the original shoreline. The line is marked by rocks and the colour of the paving and flowers.