Petter Wetter Park is one of the small parks connected by a cycle and pedestrian path. The paved path (Petter Wetterin polku) continues through the middle of the park. The park is connected to the neighbouring care home for the elderly and an apartment building.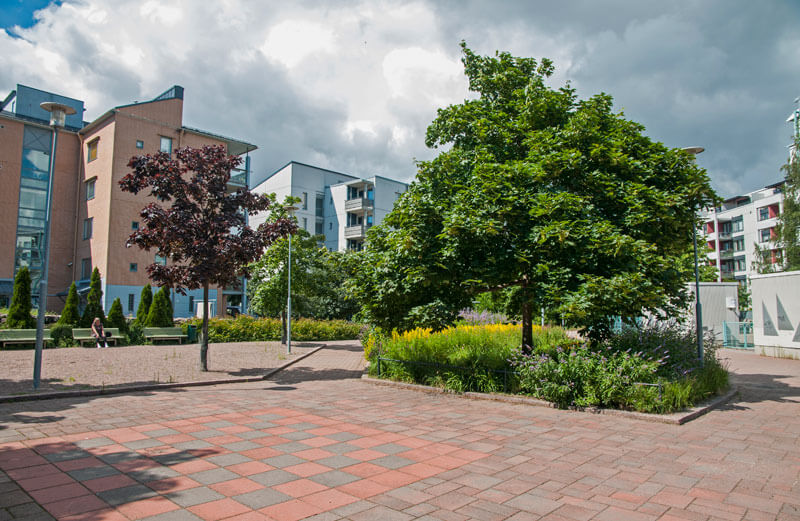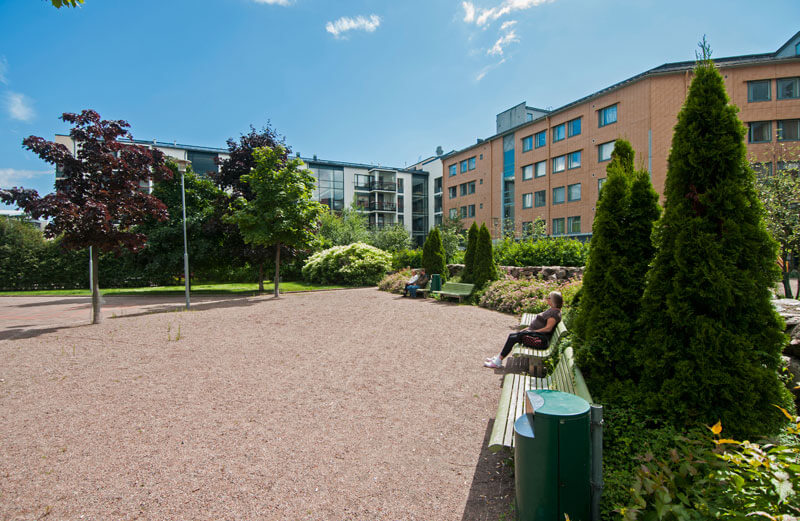 The park has five separate areas. The central section comprises a paved area and small square where chess can be played. The section next to Petter Wetterin polku is planted with grasses and perennials. The eastern section comprises a lawn with a path leading to the care home. At the southern end of the park is an area planted with shrubs. The gravel area between the shrubs and the paved area can be used for playing pétanque. The trees around the square are Norway maples (Acer platanoides and Acer platanoides 'Faassen's Black').
Petter Wetter (c. 1659–1741) was a customs inspector who offered loans to indebted nobles and confiscated their manor houses in the area. He then combined them to form Herttoniemi Manor, even thought the law stipulated that only nobles could own them.