A disused sports park and dormant recreational area have been fully revived thanks to active co-operation between the Public Works Department, the Sports Department, the Youth Department, the Young Finland Association "Nuori Suomi" and local residents, as well as funding from the State and corporate sponsors. The result is a splendid new sports park that can be used by people of all ages to exercise, socialise and relax free of charge. The park was opened to the public on Lauttasaari Day, 1 September 2007.
The initiator behind the project was the Young Finland Association "Nuori Suomi", a non-affiliated organisation that promotes the wellbeing of children and young people by encouraging them to enjoy sports. The association's neighbourhood sports parks are designed to be attractive, accessible and open for use by everyone. The sports parks or facilities cannot be reserved, and no fees are charged.
The Nuori Suomi Sports Park in Lauttasaari was the first such sports park to open in Finland. It is connected to the Hevosenkenkäpuisto and Merikylpylänpuisto parks and serves as a flagship of other sports parks throughout Finland. The park was created in a built-up area by utilising existing green areas. Almost 20,000 residents live within a two-kilometre radius of the park.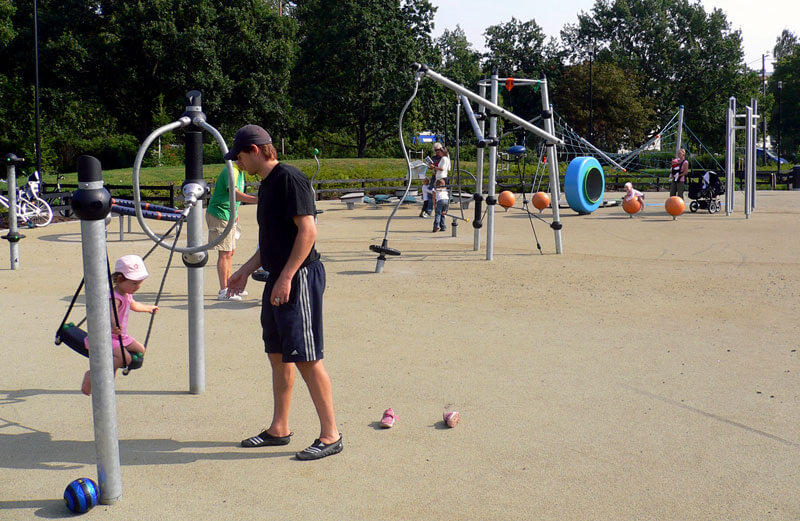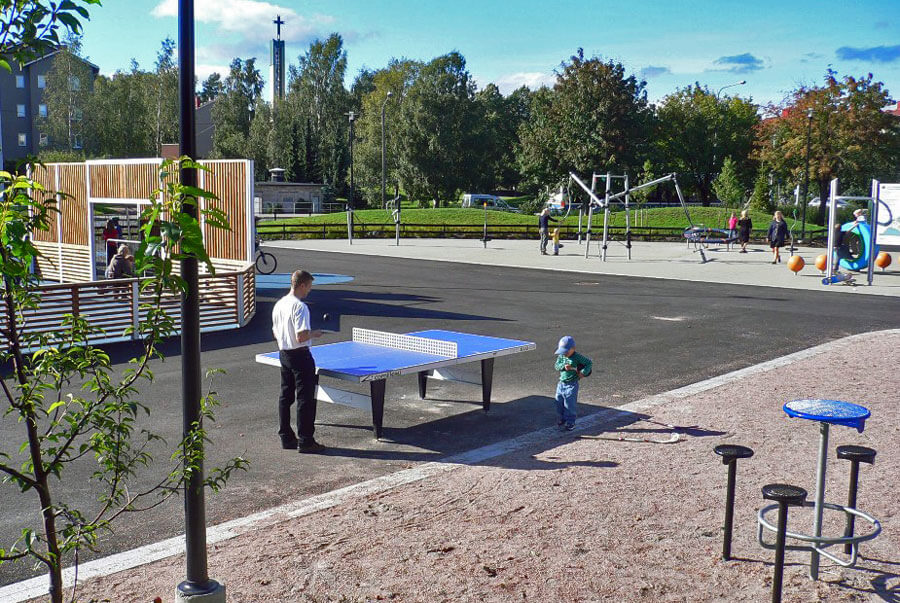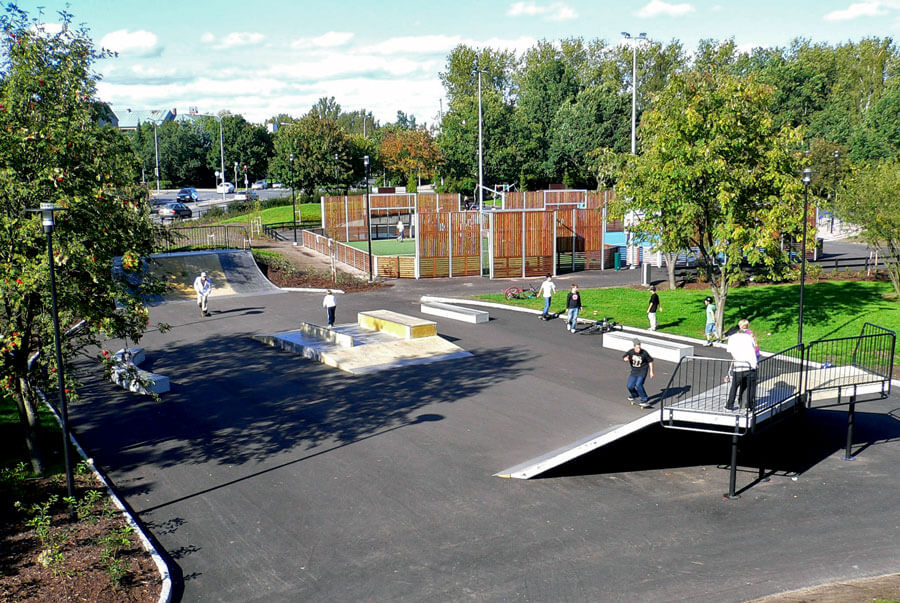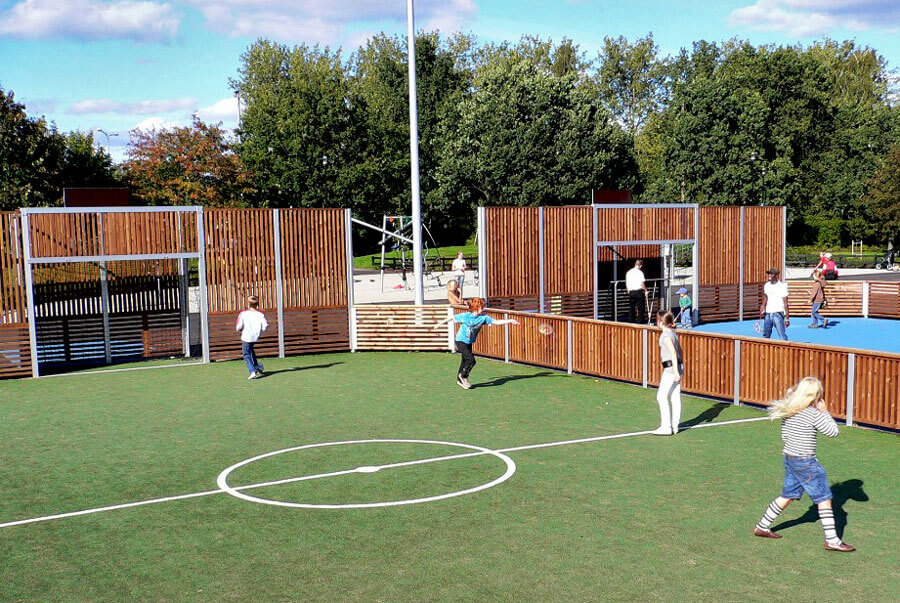 The total budget for the Nuori Suomi Sports Park in Lauttasaari was 800,000 euros, which was covered primarily by the above-mentioned city bodies that participated in the project. However, unlike traditional park projects, almost a quarter of the budget was funded by other sources, including lottery funds, the Football Association of Finland, and corporate sponsors such as NCC, Silja Line, Thominvest and the local chapter of the Lions Club.
The park is in two sections that are connected by a pedestrian bridge over the Särkiniementie street. The section in the Hevosenkenkäpuisto park features a wide range of exercise equipment and facilities. The idea to include skateboarding facilities was proposed by local young people. There is also a fenced playing field for ball games.
Small children can also test their strength and practice their balance on special exercise equipment. The paths for cycling and rollerblading date back to the previous sports park. There are also lawns for sunbathing and relaxing under the crabapple trees.
Families can easily spend the entire day at the Nuori Suomi Sports Park. Just bring with your swimsuits, snacks and a positive attitude.