"Naval Barracks Park" was designed as it appears today in 1987 according to the new city plan for Katajanokka. The park was built close to the school, youth centre and community centre and designed in part according to their needs.
The U-shaped park extends along the Merikasarminkatu street to either side of the former Naval Barracks (now the Ministry of Foreign Affairs). When entering the park from the tram stop, the remains of an old barracks building are a reminder of local history. Inside the restored walls are two sandboxes, shrub roses and a small rose garden.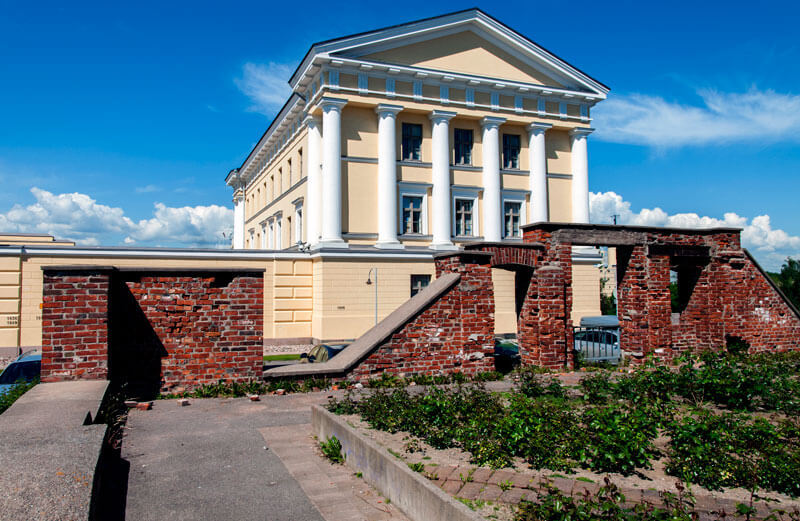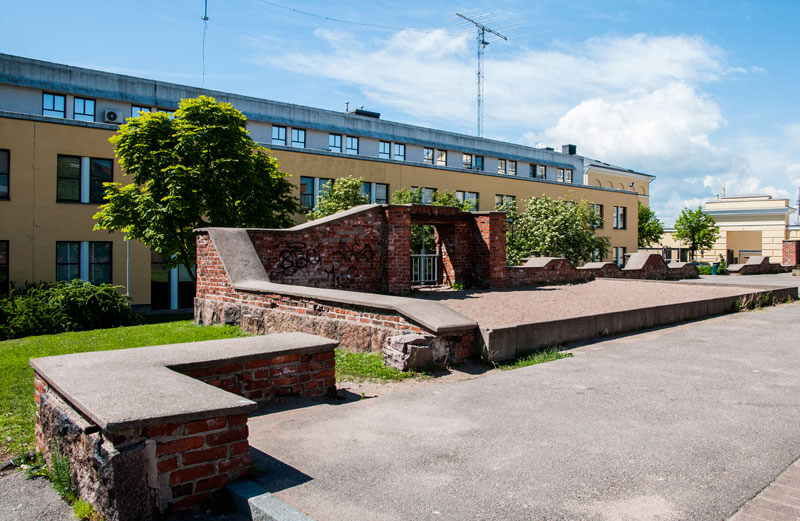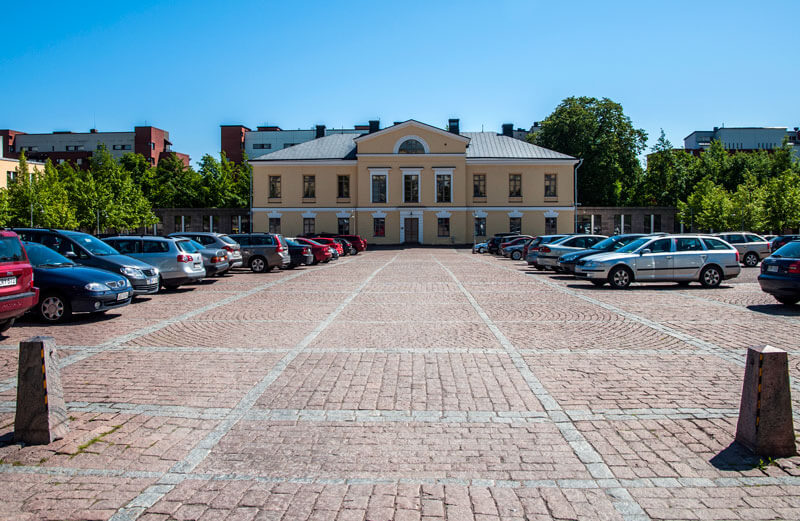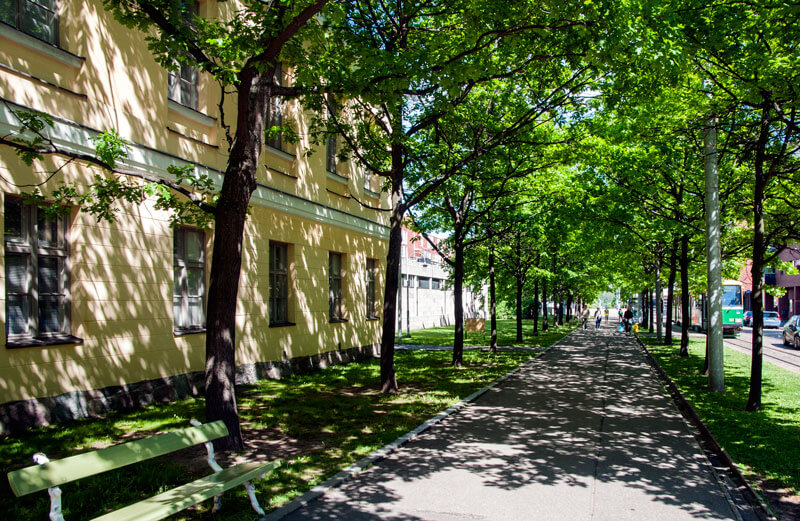 The square in the inner courtyard of the foreign ministry building is named after President Martti Ahtisaari (1937–), recipient of the Nobel Peace Prize in 2008 and President of the Republic of Finland from 1994 to 2000. The park is lined by oak trees along Merikasarminkatu with a walking path between the trees. Along the Laivastokuja alleyway, the park is lined by linden trees.
The playing field along Laivastokuja serves the youth centre and other local residents. Bushes have been planted mainly at the intersections of the paths. A low stone support wall has been built along the barracks side. The southeastern section of the park is bordered by the Merisotilaantori square, and the row of trees along Merikasarminkatu continues into the park.
The park has an elevation change of almost four metres from the highest point down to Merikasarminkatu. A gentle gradient leads down to an area for relaxing. The slope continues with open lawn.