"Fleet Park" comprises the green area bordering the modern residential district and circling the tip of the peninsula. The idea behind the design was to create a walking path around the peninsula with thick shrubs and bushes to protect against the wind.
The park is indeed very popular for long walks. The park includes a fenced playing field that was turned into a lawn due to excessive wear. Shrub roses grow along the paths. The yellow roses in the northern section of the park are particularly beautiful when in bloom. Many of the park benches afford views straight out to the sea. Unfortunately, many of these secluded areas have been misused. A deepwater shipping lane passes very close to the southeast shore, which is protected by large boulders.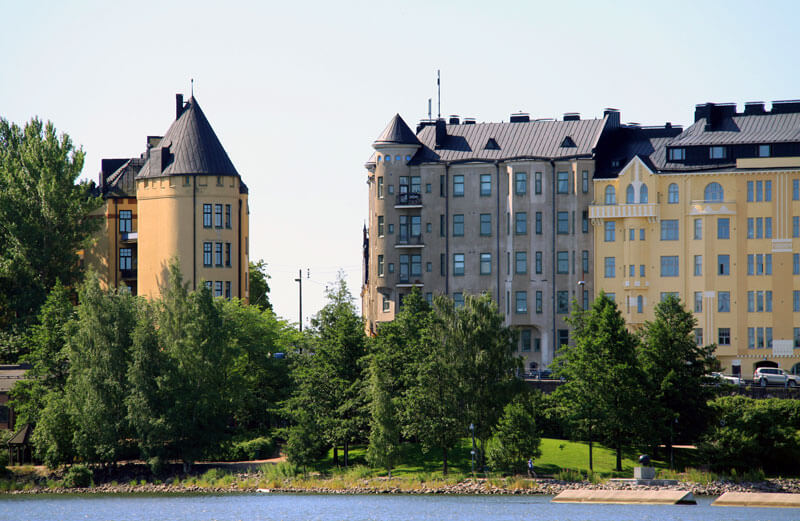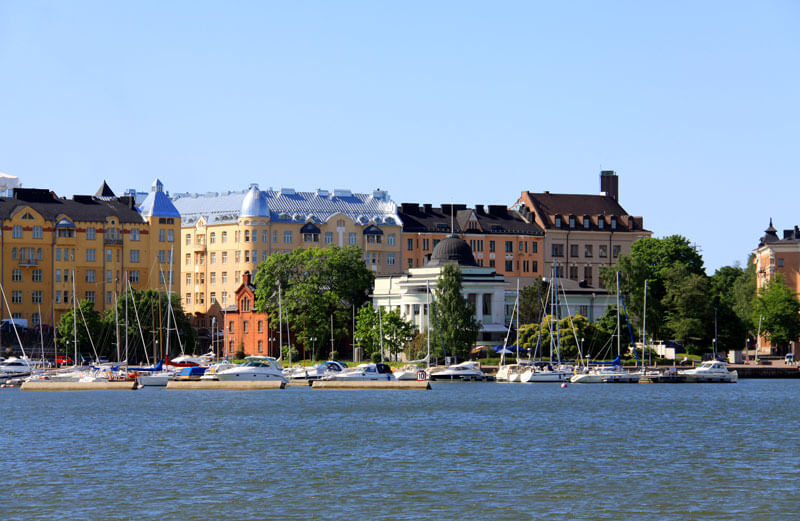 Katajanokka Casino was designed by Albert Nyberg and completed in 1913. The casino originally attracted Russian naval officers, then members of the Red Guard, then German officers and then Finnish officers. Today, after many changes in ownership, the casino is a public restaurant. The casino underwent a major renovation in 1996. Next to the casino is a guest harbour with changing rooms and saunas for winter swimmers.