The otherwise windy district of Katajanokka recently got its own sheltered "Parisian park", a tiny oasis amidst the built up streets, when the former prison and its surrounding areas were transformed into Linnanpuisto ("Prison Park") in 2008–2009.
The park is divided into three different areas connected by a lighted network of paths. The challenge when designing the park was to convince locals that it was really a park and not just a garden belonging to the residential buildings and hotel.
The "activity park" to the north comprises a multifunctional sand playing field and a row of sheltering trees. This section of the park serves especially the adjacent primary school and kindergarten, as well as residents in the evenings and on weekends. Surrounding the playing field are low walls for sitting on and watching the games. The park also has ten unique divan benches that are ideal for soaking up the sun. The playing field is illuminated so that it can be used also after sunset.
The "relaxation park" in the central section has been designed for taking it easy in. Under the big trees, amidst the historic buildings and surrounded by a sea of perennial flowers, one could easily imagine being in Paris. The oval flowerbed has been designed so that something is always in flower from spring to autumn, beginning with the brightly coloured flowering bulbs in early spring. Altogether the park has 12 different varieties of perennials. There are also spotlights for lighting up the flowers and trees.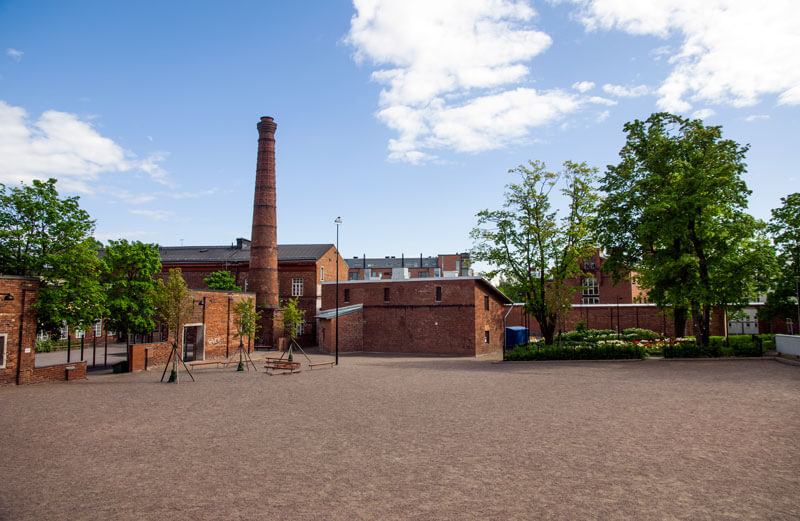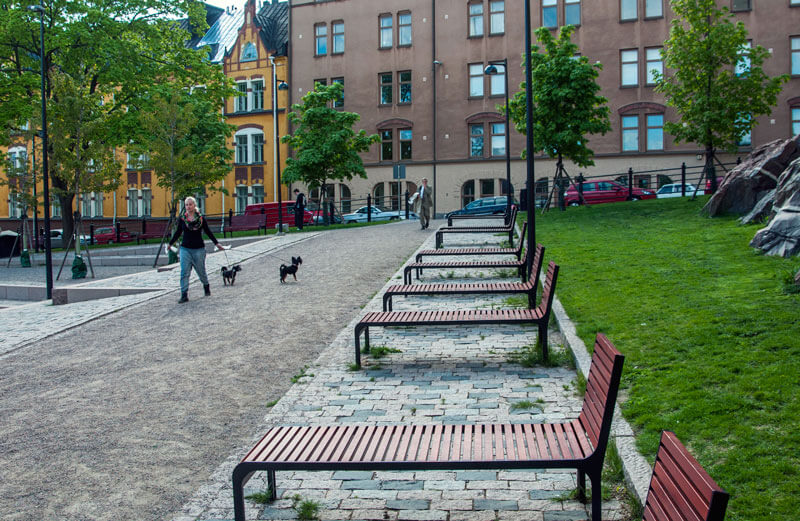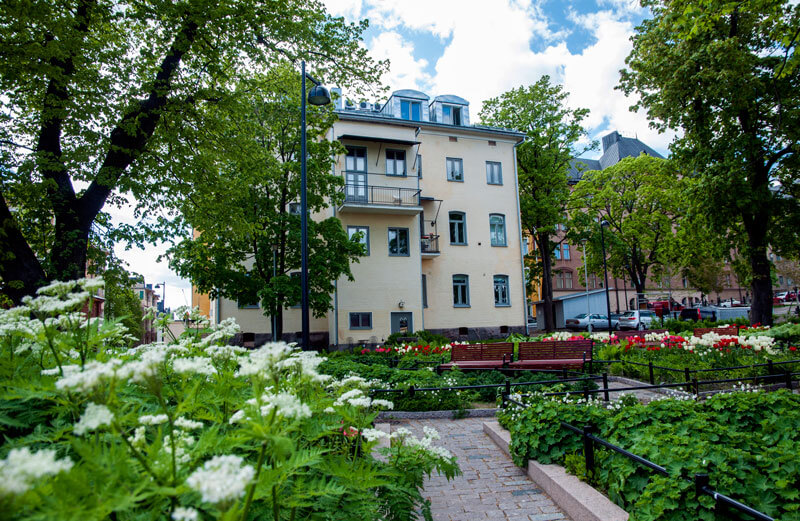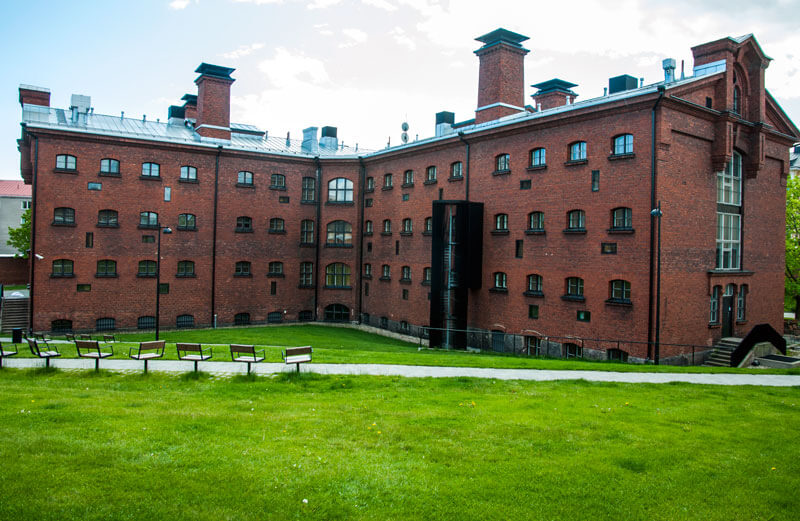 The historically protected prison wall has four new openings to attract people inside. The grim remand prison formerly known as "Skatta" or "Nokka" closed in 2002 and was converted into the novel Best Western Premier Hotel Katajanokka. The former prison courtyard is still part of the park. The hotel contributed to the costs of building the park and also contributes to maintaining it. The old maple trees have been preserved, and the hotel has built an attractive summer terrace that is very popular among tourists and locals. The hotel also decorates the courtyard with summer flowers. On beautiful sunny days it's fun to sit under the maple trees and think what life was like in the same place only a few years ago.