Lillkallvik Park is a remarkable place in the otherwise modern Aurinkolahti neighbourhood. Set among the trees is a geometric garden complete with Ionic pillars! The story behind this surprising park is connected to the villas that once predominated in Vuosaari.
Lillkallvik Park was originally the summer residence of one Jalmari Syvähuoko, who built his villa, Hietala, in 1923. He also commissioned Paul Olsson (1890–1973), probably the most famous Finnish garden architect, to design an axial geometric garden with a semicircular arrangement of Ionic pillars at one end. The garden also had a greenhouse for growing grapes. Many photos of the original garden survive, and a plant inventory was made. The construction of the park in 2004 and 2005 respected this history.
The geometric garden is a real gem in the Aurinkolahti neighbourhood and a reminder of the area's past. The main path leads to the Ionic columns of Villa Lill Kallvik. Halfway along the path is a round section with a sundial in the middle.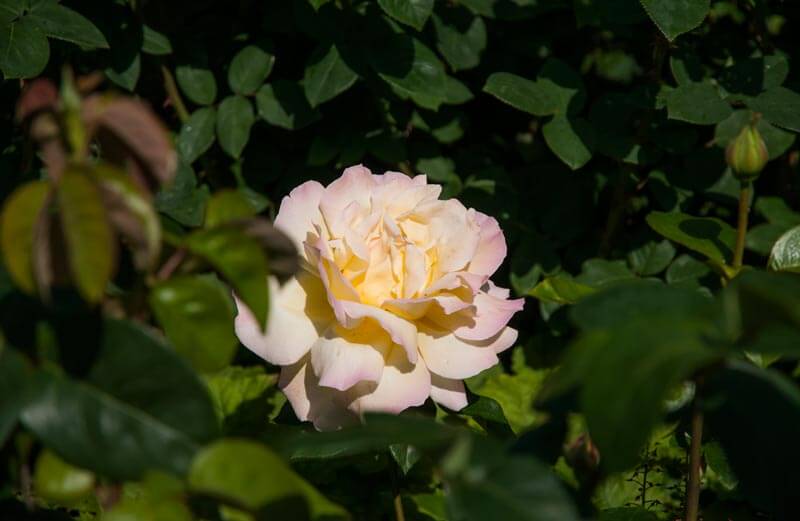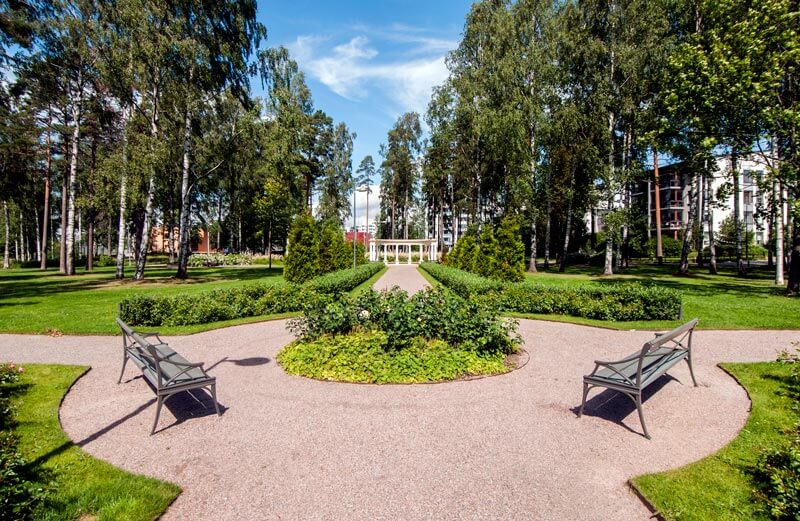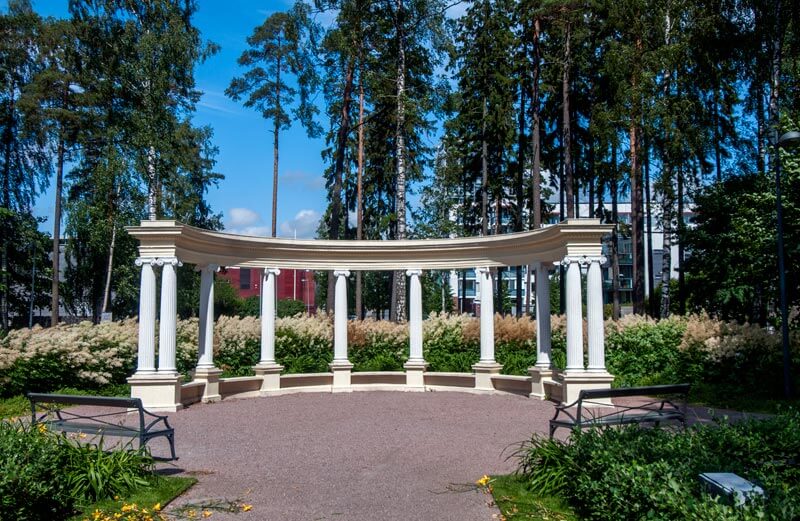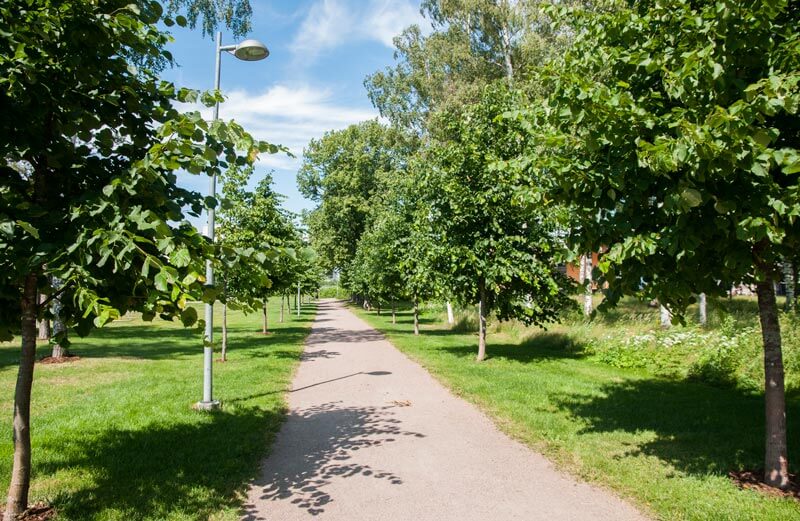 The paths are lined by trimmed yew bushes. The garden features decorative roses with groundcover roses in the circular section. The alley of linden trees along the western edge of the garden has been replanted, while the birch trees along the eastern edge are original. Other trees that were retained from the original geometric garden include the cedars and hardwoods, as well as most of the pine trees. The jasmines on either side of the Ionic pillars were also replanted.
Villa Hietala was under corporate ownership for many years, during which time an extension was added the entire villa renovated. In 1975 ownership transferred to the City of Helsinki, after which it was used as a private residence and the garden was neglected. The geometric garden was overgrown and in poor condition. The villa is now protected and has been renamed Villa Lill Kallvik. The villa is maintained by Artist House Foundation for Helsinki's 450th Anniversary and now houses a single apartment and workspace.
Next to the park is the Aurinkolahti primary school with 700 pupils and the Auringonpilkku daycare centre, so paths were introduced to the park to direct the flow of people. The two sports fields are used by the school. Behind the renovated Ionic columns there is an interesting forest section with natural plants in the shade of tall pine trees. This area was designed especially for use by the school's biology classes.