The impressive rocks between the streets Helsinginkatu and Josafatinkatu border a popular park for sunbathing and picnics that is connected to Tauno Palo Park. According to the city plan of 1901, the area was zoned for buildings, but nothing happened for decades. Instead, the rocks were used by local children for playing, as well as by local residents for drying clothes. In the early 1900s, working class women could earn extra income by washing clothes for the upper and middle classes.
The statue "The Worker Mother" on the corner of Sturenkatu and Läntinen Brahenkatu honours these women. Designed by Panu Patomäki (1949–), the bronze statue was unveiled on Mothers' Day, 12 May 1996.
The rocks were in danger of being blasted when new apartment buildings were planned in the 1970s, but locals organised themselves to oppose the plans. A memorial plaque to this movement can be seen on the side of a rock next to Helsinginkatu.
The valley along which Helsinginkatu now runs was originally known as the "Valley of Jehoshaphat" (Josafatinlaakso) and gave its name to the street Josafatinkatu and the rocks. Biblical names were used frequently in the remote areas to the north of the city centre in the 1800s. According to Joel 3:2, the Valley of Jehosaphat is where the God of Israel will gather all nations for judgment.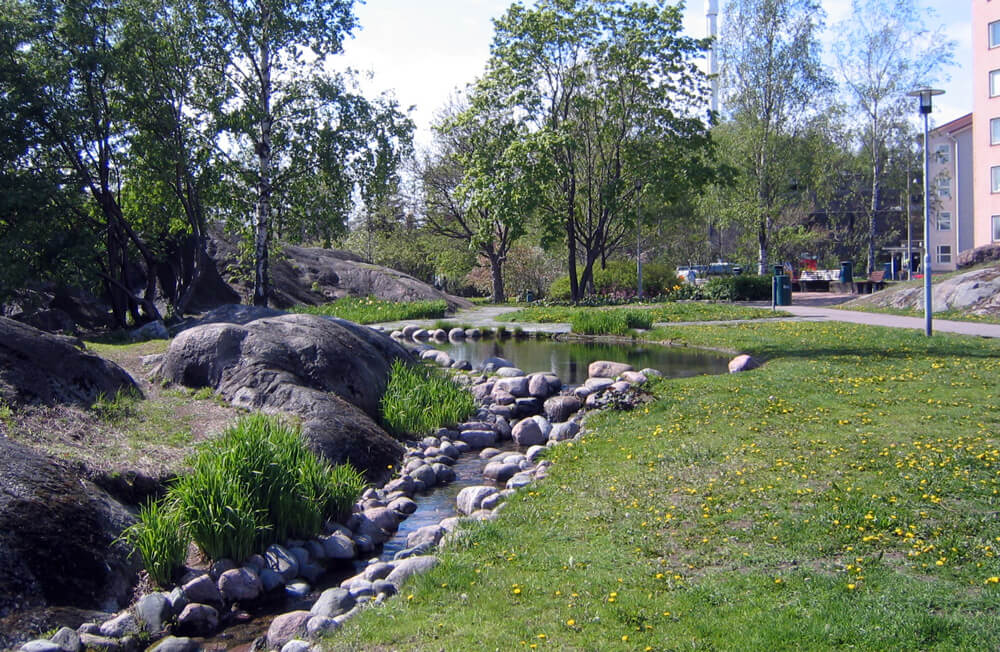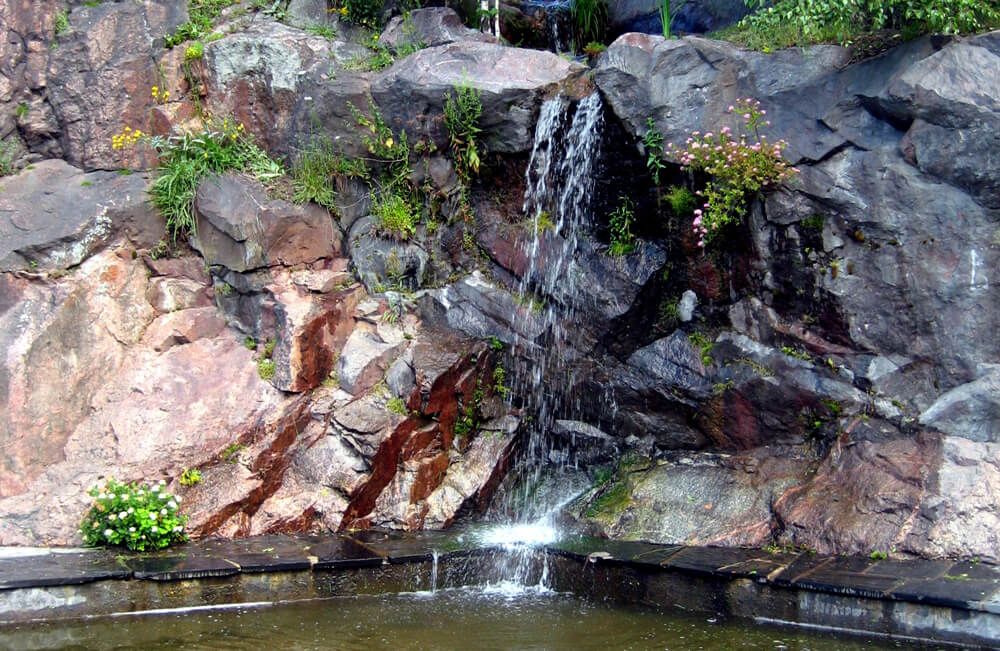 The splendid rocks in the park are enhanced by plants. Groups of trees, such as cherry trees, have been planted in the corners of the park. At the intersection of Helsinginkatu and Kirstinkatu is a low wall that separates the park from the streets. On top of the cliff a small pond was built around which perennials grow. A small relaxation area can be found at the end of the stream that flows out of the pond.
The park has a playground, as well as a small stage and performance space that were built on the adjacent slope. Between the rocks are small lawns for recreation. A small play area with sand can be found at the eastern end of the park.