A visit to Pihlajamäki would not be complete without seeing its unique natural monuments. Aarnipata and Rauninmalja are the oldest Giant's kettles in Finland. Unlike other examples in Finland, they date back beyond the previous glacial period, i.e. over 50,000 and perhaps even over 100,000 years. This makes them unique in both Finland and Scandinavia.
The larger of the two, Aarnipata, is up to 6.9 metres in diameter and 8.45 metres in depth. Its biggest grinding stone is 1.6 metres in diameter and weighs approximately 6 tonnes. Rauninmalja is also impressive, with a diameter of 1.6 metres and a depth of 3.2 metres.
Pihlajamäki's natural monuments have even moved roads. When they were discovered in consecutive years in 1993 and 1994, construction of the underpass beneath the Rapakiventie street was disrupted twice. What makes the monuments extra special is that they were discovered shortly before they were due to be blasted by amateur geologist Sulo Savolainen, one of the architects who helped design Pihlajamäki in the 1960s.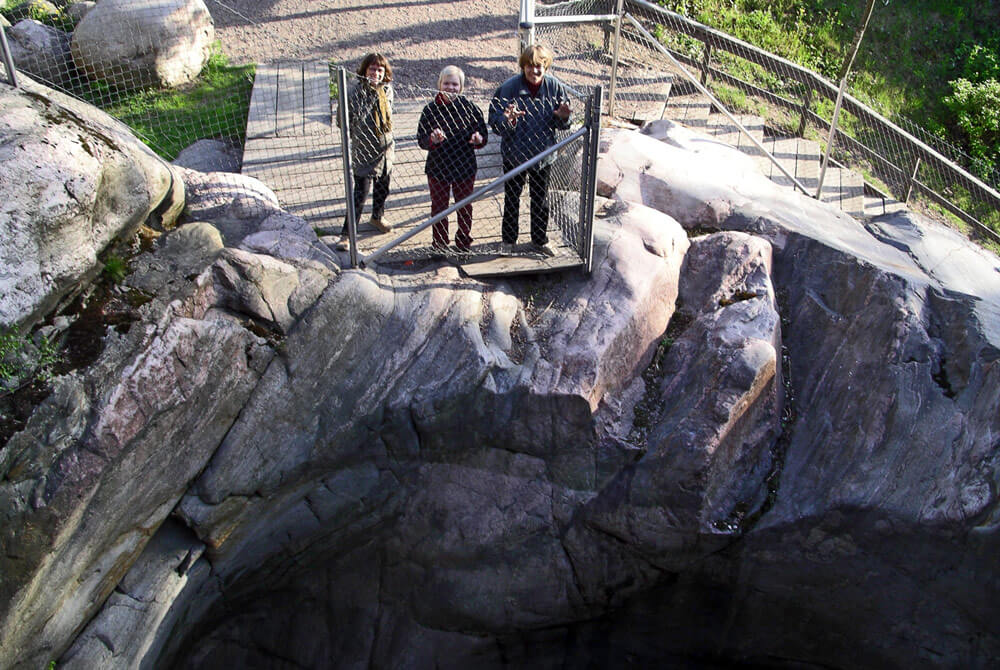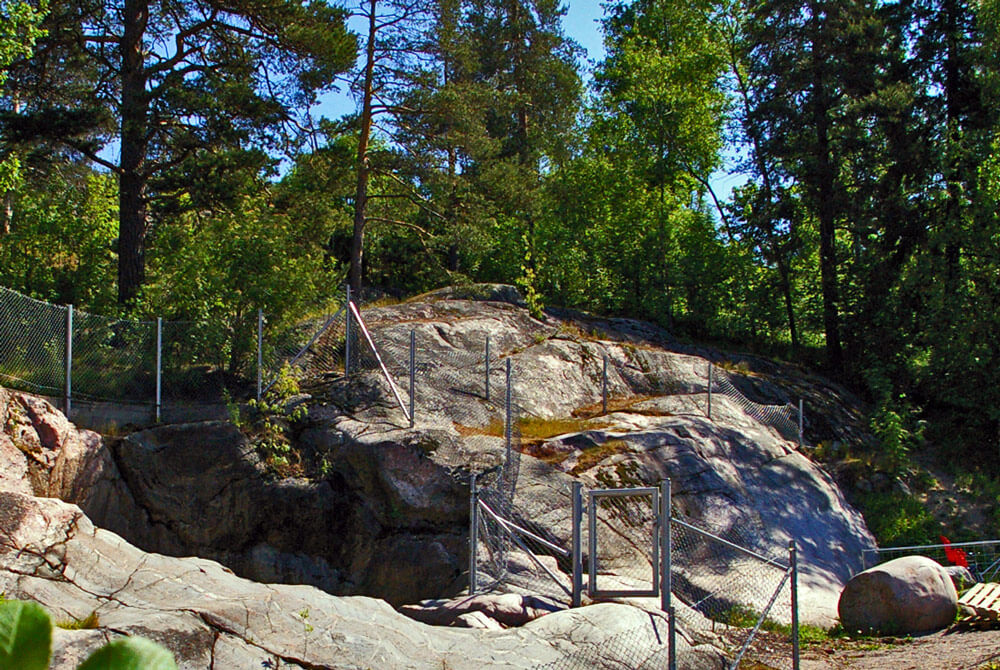 Aarnipata and Rauninmalja were protected as natural monuments on 28 March 1995. They were named in spring 2008 based on the results of a competition organised by active residents. A new viewing platform and information board were added in summer 2008.