The renovation plans for the park by the House of the Estates were drawn up in 1996 by representatives of the City of Helsinki and the State Real Property Agency (now Senate Properties). The fenced park is one of the few green environments in this densely built up district, and the pressures on using the park are considerable. The park is used for recreational purposes by the municipal kindergarten Vironniemi and two private park nannies.
The renovation in 1996 returned certain historical elements to the park. The old linden and ash trees were allowed to remain. From the period of the House of the Estates and the finest fountain in Helsinki, a certain symmetry and grandeur were restored: precisely trimmed hedgerows, curved pathways, exotic shrubs and small flowering cherry trees planted at their intersections, and an impressive arrangement of summer flowers.
The pavilion is also historical and was used to store park equipment. However, the pavilion could not take the heavy use, and the storage was less than ideal, so separate toy boxes were introduced. The playground is situated in a sunny spot in the middle of the park. The historical milieu was taken into consideration in the design and colour of the playground equipment.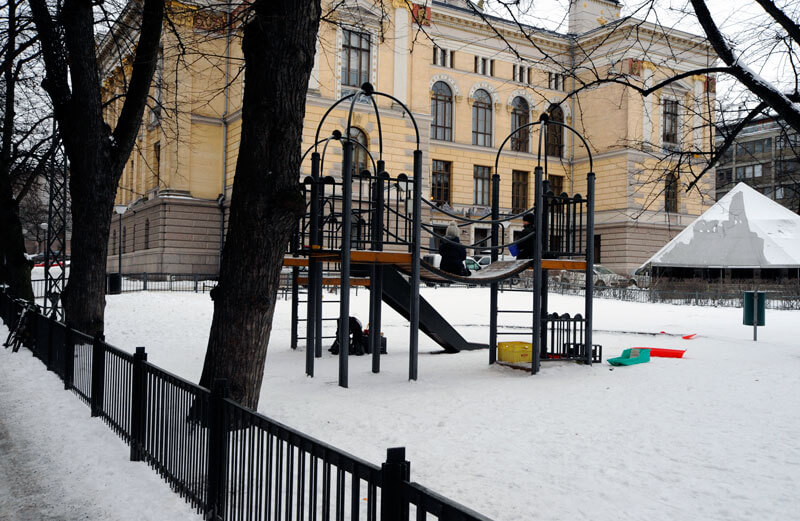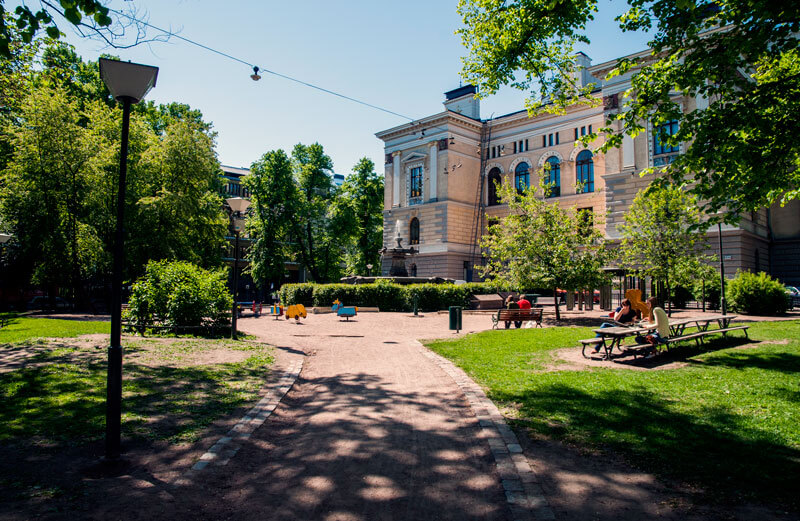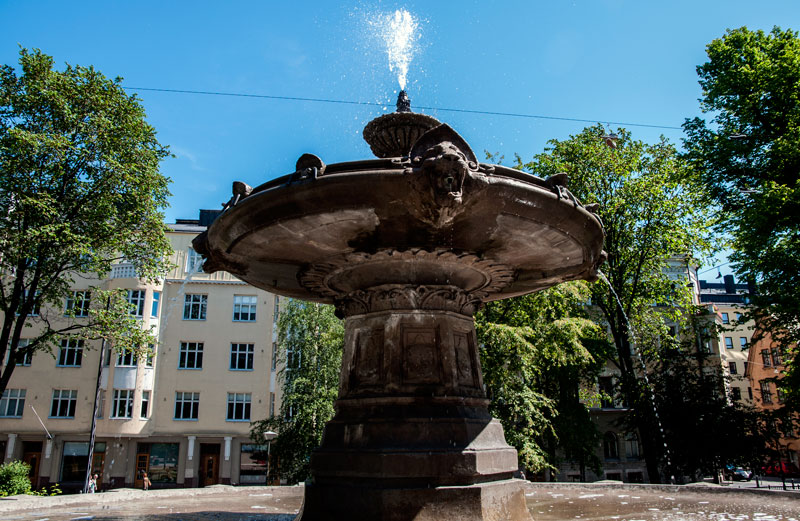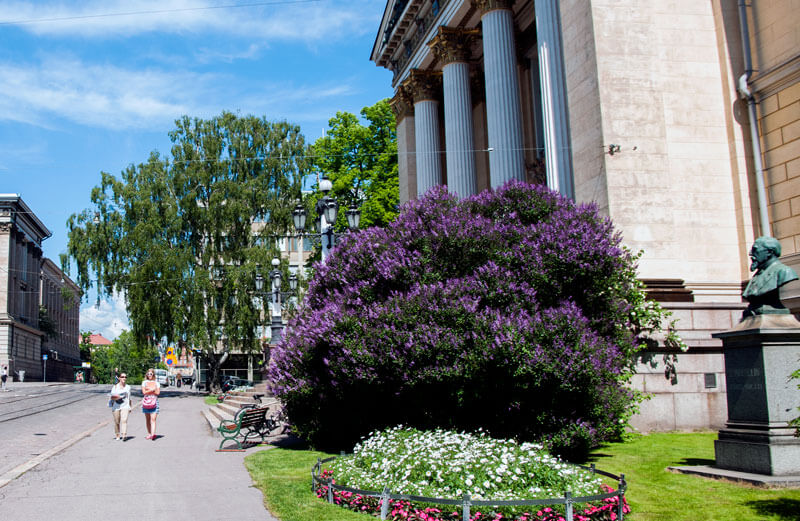 In front of the House of the Estates is a bust of Leo (Leopold) Mechelin (1839–1914) made by Walter Runeberg (1838–1920). Mechelin was one of the principal Finnish leaders during the latter years of autonomy within the Russian Empire. He was a barrister and an expert in political science, and during Russia's attempts to Russify the Finnish administration he defended Finland's rights on constitutional grounds.
In 1905, Mechelin formed what is considered Finland's first political government, referred to as Mechelin's senate. Walter Runeberg cast the bronze bust in 1909 to be given as a gift to Mechelin on his 70th anniversary by the citizens of Helsinki. The bust was initially kept at Ateneum Art Museum, but in 1943 the Pro Helsinki foundation placed it in its present location in the House of the Estates Park. The bust represents the idealistic Realism typical of Walter Runeberg.
The House of the Estates was designed by Gustaf Nyström (1856–1917) and completed in 1890. The building was used by the three common estates of the realm of Finland: the clergy, burghers and peasants. However, the building was too small to house the unicameral parliament that superseded the estates in 1906. Today the dignified Neo-Renaissance building serves as a venue for meetings and official functions held by the Prime Minister's Office and other offices of the central government. The building is also being used by the Federation of Finnish Learned Societies for various functions.