The green areas around the Old Town currently resemble large meadows rather than traditional parks. The area around Kellomäki is nevertheless diverse, multilayered and historically rich. Archeological research was carried out here in the early 1930s and again between 1989 and 1993. An archeological park is being planned and a signposted path has opened to illuminate the prehistory of our city in a fine new way.
Inside the park is small red cottage that was once part of the Forsby farm and dates back most likely to the 1700s. Also in the park is Aqua Kilta, a building used by the Helsinki Region Environmental Services Authority HSY for official functions.
Atop the hill is a fine grey granite obelisk entitled "Memorial to the Gustaf II Adolf Diet" and designed by Birger Brunila. The obelisk was erected in 1932. The inscription on the obelisk reads: After having secured our new eastern frontier, Gustaf II Adolf met with the Finnish estates here in the old Helsinki in Finnish, Swedish and Latin.
At the northern end of the park is a monument commemorating the City of Helsinki's 400th anniversary. The memorial was designed by the sculptor Yrjö Rosola (1904–1989) and unveiled in 1950. The memorial features a relief depicting Gustav Vasa's profile and a separate granite memorial plaque that shows the town plan for the years 1550–1640 when Helsinki was first located at the mouth of the Vantaanjoki river.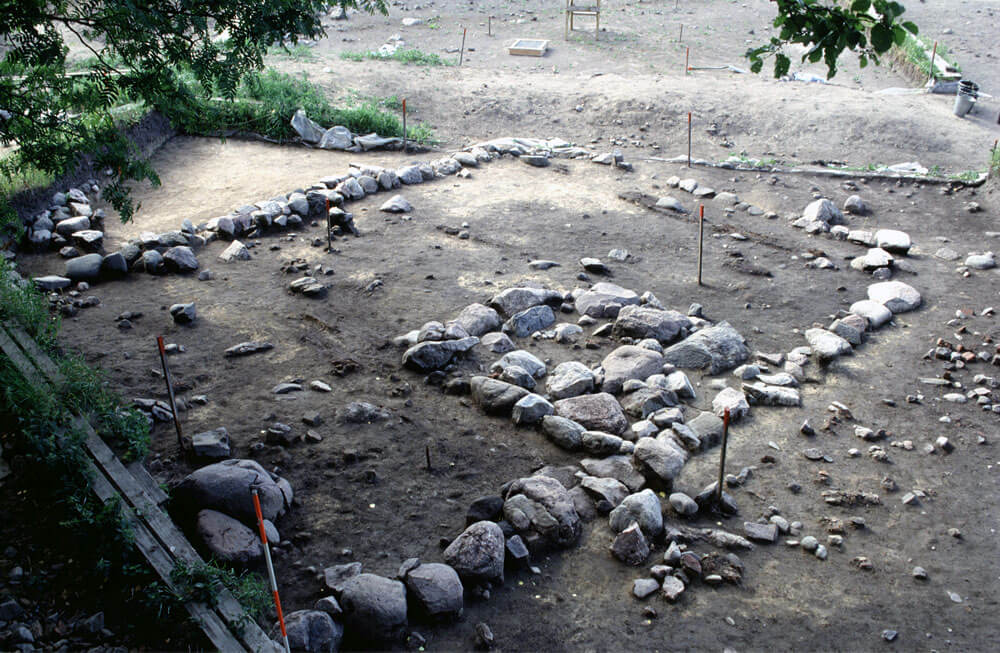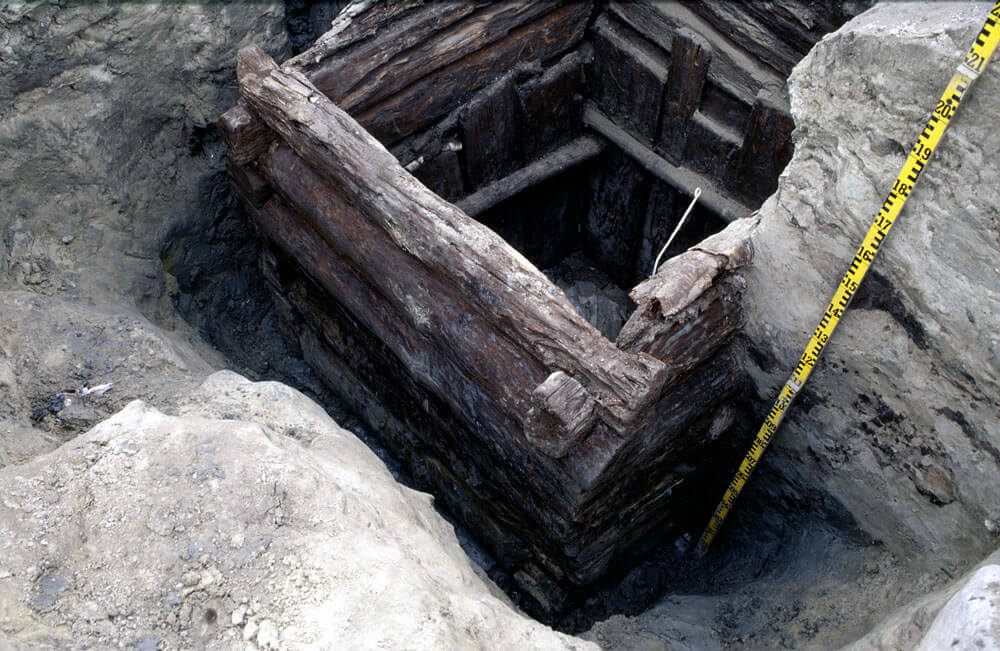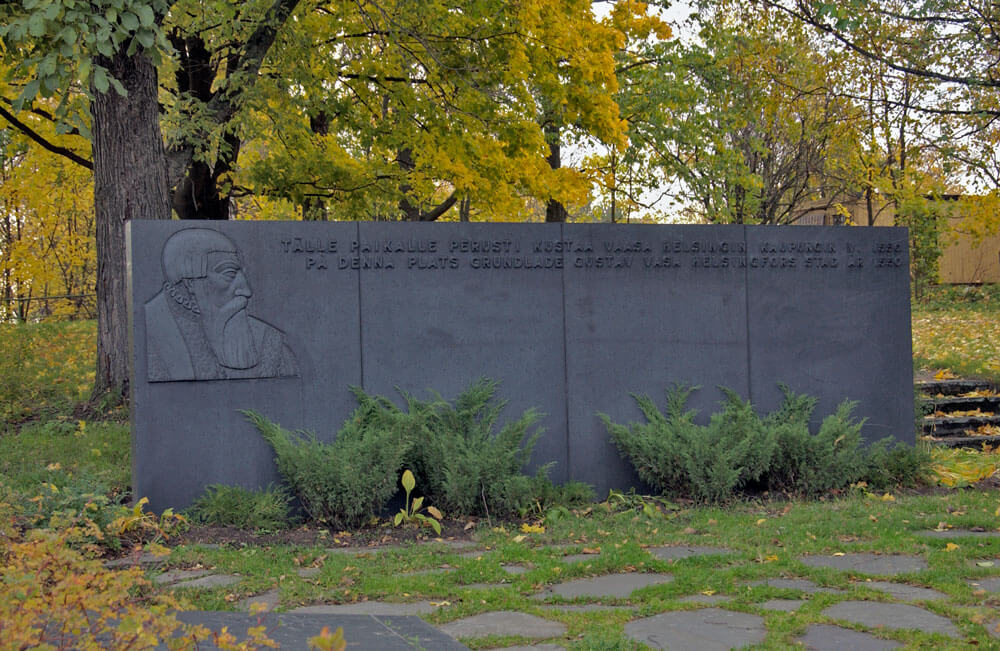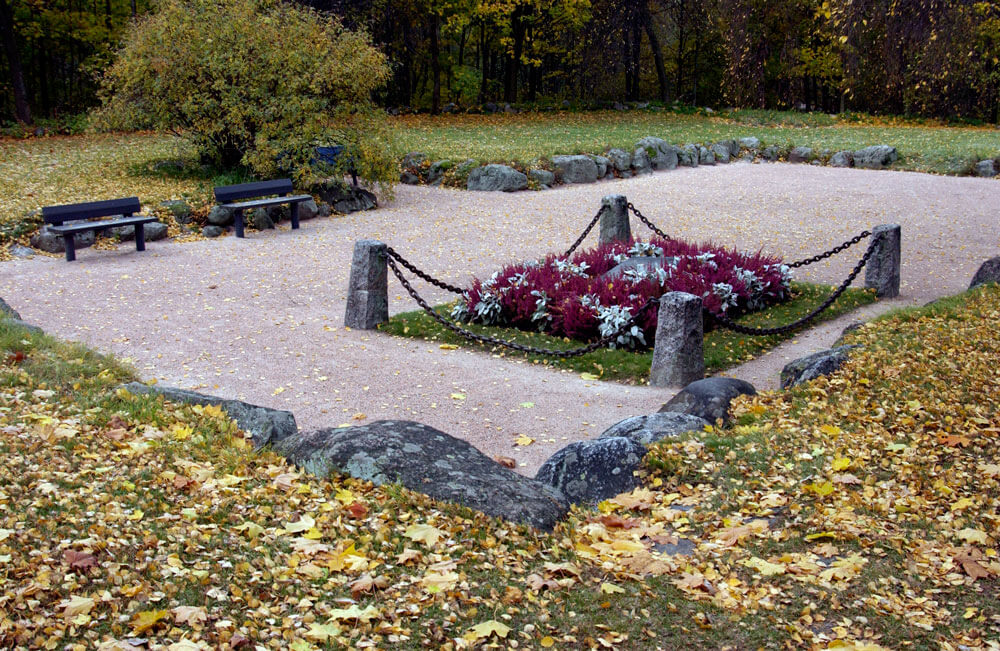 The park has been landscaped to accommodate the ramps for the motorway. The area is currently maintained as a meadow and natural lawn. The old trees have been removed in order to open up the view towards the Old Town shoreline. The cut rock along the Koskelantie road is illuminated and adorned by an environmental art wall. Steps lead up to the Kellomäki hill from the Hämeentie road. The protective fencing on top of the rocks has been renewed.
The banks of the Vantaanjoki river stand out in the landscape by the trees and wetland plants that line the river. The old trees along the river have been retained. This is a nice place for walks, especially when the old bird cherries are in blossom.
The best maintained part of the park is the former church grounds, Kirkkorinne, where the original foundation can still be seen. There are also gravestones, including that of the Dutch merchant Hans van Sanden, who died in 1590. This gravestone is in fact a replica that was made by the sculptor Robert Stigell (1852–1907) in 1890. Religious services have been held on the former church grounds, and plans were once made to build a canopy over the site of the church.