"Duck Hill Park" is divided into two parts. The western section is a natural area, while the eastern section is a more traditional park. The western section of the park connects to a boulevard, Laivalahden puistotie, that was completed in 2003. The park plan for the boulevard was designed by Outi Tahvonen.
The natural western section of the park is dominated by sloping granite with a small pond that is crossed by a bridge. Water flows from the pond down the rocks. Beneath the granite hill is a parking garage, the entrance to which was reinforced with concrete. The concrete-reinforced roof is integrated with the natural rock and decorated with a mosaic by artist Rebekka Szalai entitled "Waves" (Aallot).
Among the rocks is an ancient burial mound, or barrow, that dates back to the Bronze Age. The historically protected site is marked by an information board erected by the National Board of Antiquities.
Also in the western section of the park is an old granite foundation, a remnant of one of the area's villas. The villa was built like an Alpine lodge and afforded splendid views to the sea, which used to extend up to the rocks in the park. The modern buildings to the south of the park were built on landfill.
The eastern section of the park is more traditional, with lots of plants. In addition to elms and douglas firs, there are also many flowering shrubs, such as lilacs, and small flowering trees, such as crabapples and ornamental hawthorns. A pergola has been constructed in the park and is covered by various climbing plants. Another area where park visitors can sit and relax is within the massive concrete wall that used to serve as a protective barrier around an oil container – another reminder of the area's past.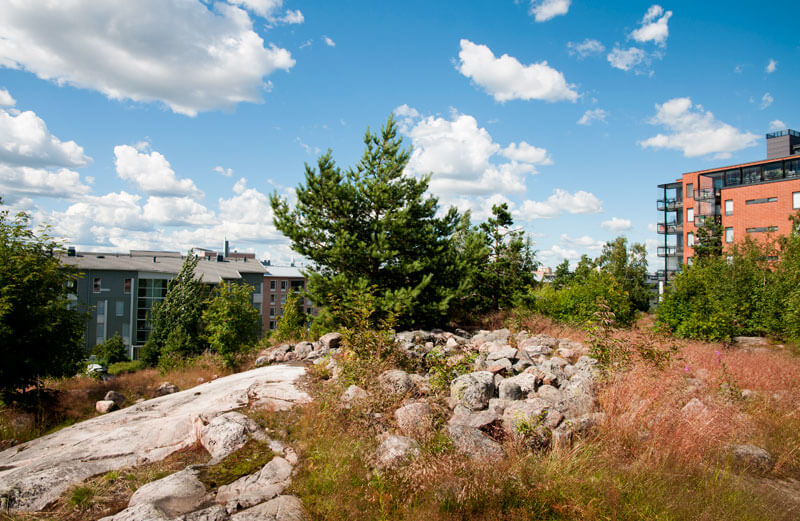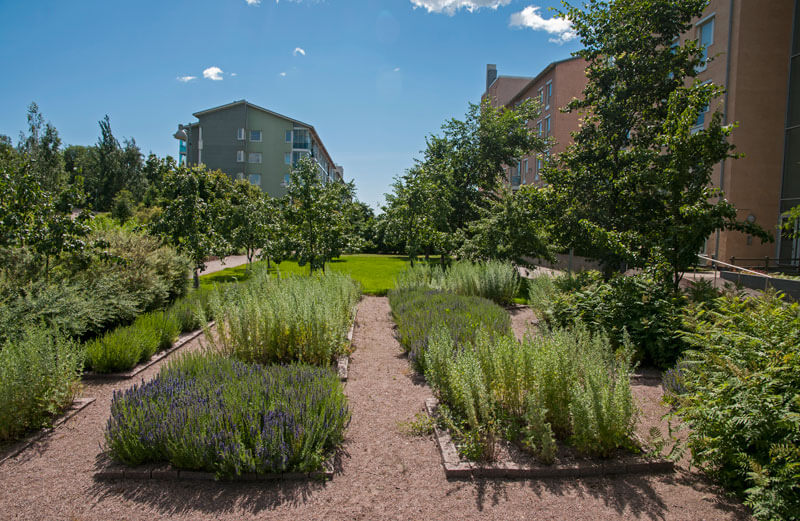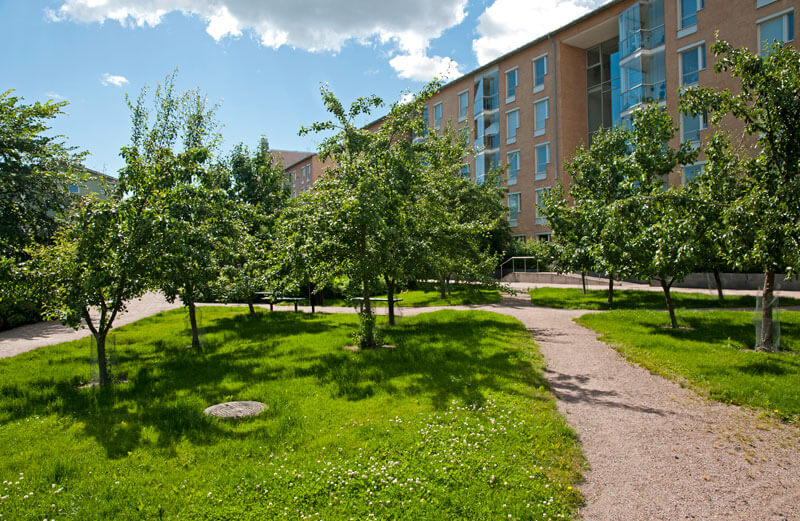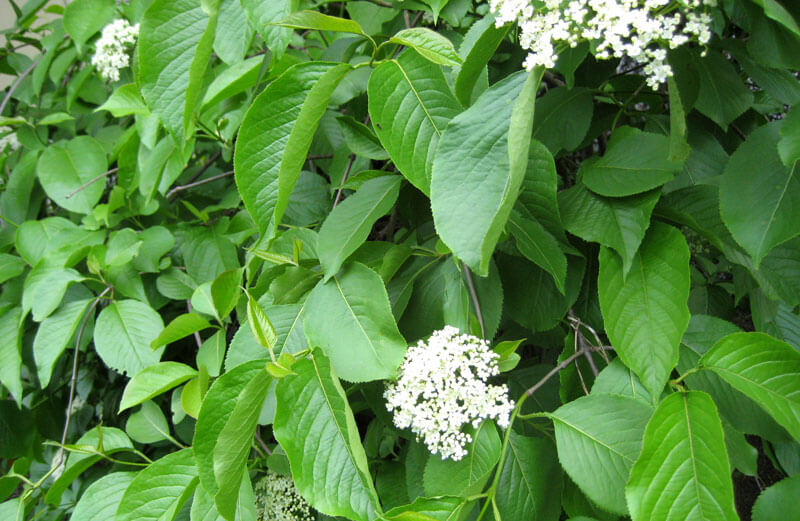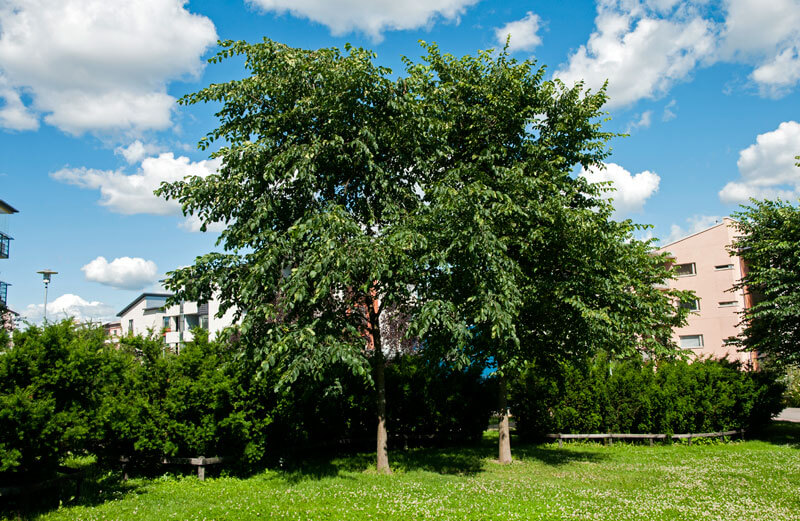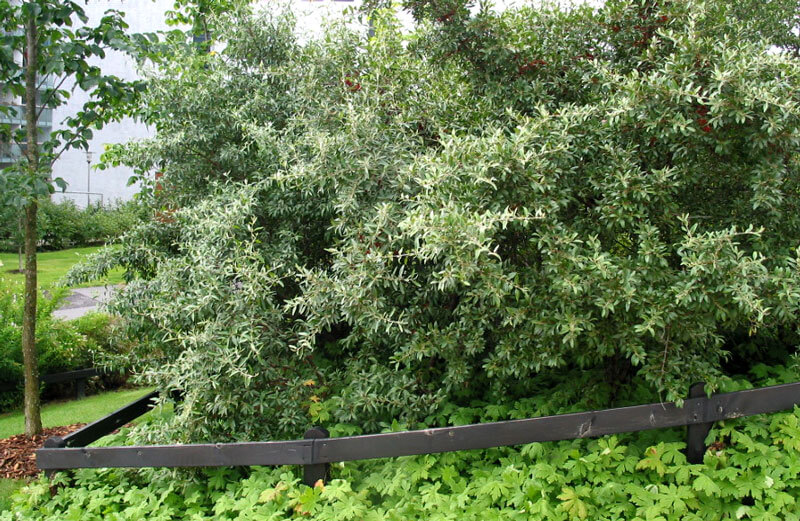 There are also many flowering perennials and vines in the park. The perennials have been grouped by colour, with white flowers near the concrete wall, yellow flowers by the pergola, and blue, red and violet flowers along the path (Sorsavuorenraitti).
Rare plants in the park include the alders that look domestic but were in fact imported from North America; the cones are bigger than the ones on Finnish alders. Another rarity is the Shepherdia, whose berries (known as buffaloberries or bullberries) were eaten by North American Indians and look like buckthorns or sweet viburnum.
A playground for small children (recommended for ages 3 to 7) can be found in the park. There are also some playful concrete rabbits that were made by the Public Works Department's workshop and appear to be running up the slope to nibble on the shrubs. At the time, we didn't know that real city rabbits would become such a problem in our parks!